MartinLogan needs no introduction with their legendary hybrid electrostatic loudspeaker and subwoofer lineup. Recently, MartinLogan got into the wireless speaker system market with the launch of the Crescendo.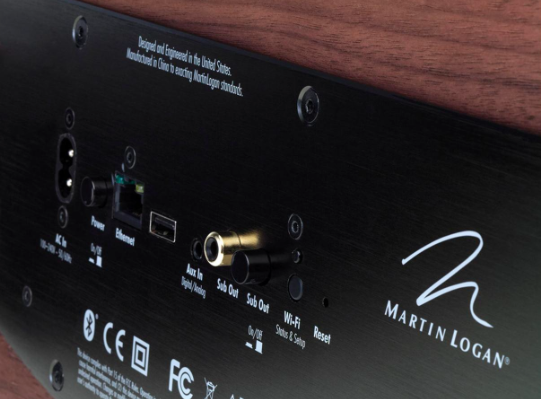 The Crescendo is a sleek-looking, flexible, high-performance all-in-one unit that supports Apple AirPlay and Bluetooth wireless streaming; USB connectivity; Ethernet and WiFi; custom crossover and external subwoofer connection; analog and optical inputs—all of which make this an incredibly flexible system to integrate into any environment.
Right now, Crutchfield has the Crescendo at $100 off the $899 list price, which brings the Crescendo down to $799. In addition, you get free shipping. The Crescendo comes in either a walnut or black finish.
MartinLogan has sent us a Crescendo for review, which we will be posting in the new year. Until you have a chance to read the full review, let's just say that if you've been looking for a superb-sounding, all-in-one unit, you should take advantage of this deal before its gone and get yourself an early Christmas gift.