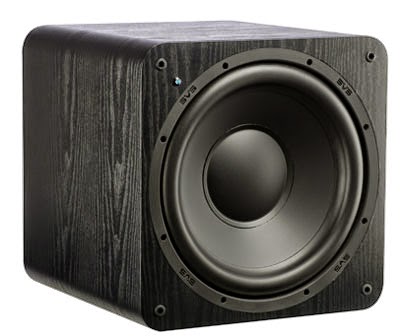 What are the Best Subwoofers Under $500?  I'm often asked this question and I'm very sorry to tell people that it's rare to get a serious-performing subwoofer under $500. In general, my experience with subs under $500 has been that they just aren't worth the investment.  The subs tend to be passive, boomy, sloppy and incapable of delivering anything resembling accurate bass.  The subs that you will find worth considering, are usually within pennies or a few dollars of the $500 price-point.
Don't consider any sub with a retail price of $350 and under.  Anything between $350-$450 price range is usually just low frequency noise and a waste of money. With many companies now outsourcing their lower-end products to Chinese manufacturing, that rule is starting to show glimmers of exceptions.   Nevertheless, I stand by my point. 
I strongly recommend that the audiophile and home theater lovers invest the $500 to get better quality front left and right speakers as opposed to diluting their monies on interior-quality and poor-performing subwoofers in this price range.  I generally recommend that serious audiophiles look to the used market or for dealer demo models to get a high-quality, well-cared for, but older subwoofer within this price-point. In the used market, you can find exceptional deals for used subwoofers that originally sold for $800-$1,200. 
 That being said, there are a few exceptions to the rule that I do feel are worth noting for your consideration. Here are the models, sorted by price, that I think are worth an audition:
Best Subwoofers Under $500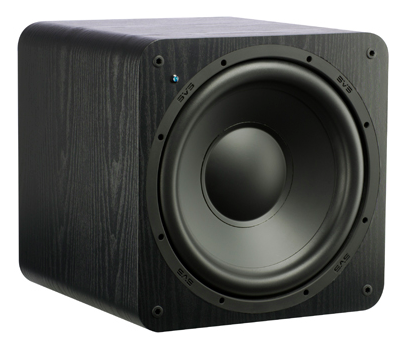 SVS SB-1000 Subwoofer
SVS SB-1000 (MSRP $499.99)
The little brother of the SB-2000 and SB13-Ultra is no slouch. Featuring a 300W amplifier capable of delivering 720W peaks, the SB-1000 is a model that bucks the trend in the $500 subwoofer market.  The build quality of the SB-1000 is up to SVS' typically high-standards.  The SB-1000 will play down to a ridiculously low 24Hz +/- 3dB making it a great complement to a modest home theater or music environment.  Backed by SVS 5-year warranty and 45-day in-home trial, the SB-1000 is a value-leader and a no-brainer to vie for the title of best sub under $500.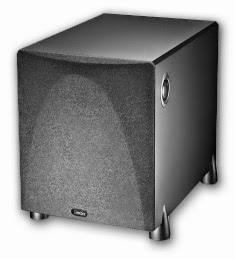 Definitive Technology ProSub 1000
Definitive Technology ProSub 1000 (MSRP $499)
Definitive Technology has long been known for their exceptional speakers and subs. Definitive solidified their reputation with the SuperCube Trinity, specially designed for the electric organ in New York's historic Trinity Church. While the ProSub 1000 is no SuperCube Trinity, it has all the hallmark and traits of a Definitive subwoofer. The ProSub 1000 has an active 10-inch high excursion woofer pressure coupled to 10-inch bottom mounted low bass radiator that is driven by a 300W amplifier. This design, Definitive claims, produces the net radiating area of the ProSub 1000 is 39% greater than a single 12 inch woofer but with better speed, pitch definition and control The ProSub 1000 is a great value and deserves to be on the audition list for any poor audiophile's looking at subs under $500.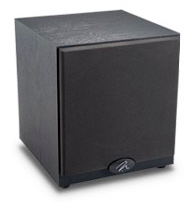 MartinLogan Dynamo 500 Subwoofer
MartinLogan Dynamo 500 (MSRP $495)
MartinLogan has traditionally been known for their exceptional electrostatic speakers and high performance, high-end subwoofers.  Over the past many years, MartinLogan has been focusing on more moderately-priced products to appeal to the poor audiophile.  For this price-point, the MartinLogan Dynamo 500 is a solidly built, ported subwoofer that features high-density materials to help minimize cabinet resonances.  The Dynamo 500 features two ports which MartinLogan says are a convenient and cost-effective way of increasing low-frequency output while minimizing port induced distortion.  A 120W amplifier capable of 360W peaks drives a 10-inch woofer for performance down to 29Hz. The sub features a phase control with 0° and 180° settings.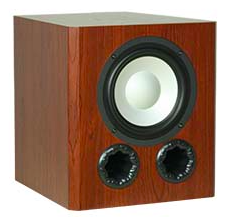 Axiom Audio EP125 v4
Axiom Audio EP125 v4 ($480 MSRP)
Axiom audio is a direct-to-consumer speaker manufacturer that offers tremendous bang for the buck by cutting out the middleman.  The EP125 sub features a self-contained 125-watt amplifier capable of 500W peaks driving a pure cast-aluminum basket 8-inch woofer.  The ported design is rated to deliver bass down to 30Hz (+/-3db).  The EP125 v4 features a variable phase switch, output level control and an adjustable crossover. Axiom Audio features a 30-day in him trial so that you can try the EP125 in your own home with your own equipment.
Related articles: