I've always loved MartinLogan's subwoofers. Now you can get a super deal on MartinLogan's acclaimed Depth subwoofer. The MartinLogan Depth subwoofer retailed for $2,195 and is now on sale for only $1,345 — that's $850 off! Why the sale? MartinLogan has now discontinued the Depth subwoofer so you can get a super-steal on this deal.
Only the black ash finish is left. And once they are gone, they are gone. If you're concerned about getting a discontinued sub, don't be. It comes with full warranty and the performance is there.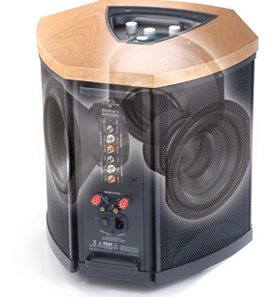 MartinLogan's Depth subwoofer has three 8″ drivers that achieve the output of a 15″ drive unit.
Three bass drivers give MartinLogan's Depth i powered subwoofer a huge performance edge. MartinLogan says that by operating three 8″ aluminum cone drivers in parallel, the Depth i subwoofer achieves the displacement and acoustical output of a 15″ drive unit. The advanced-technology bass drivers achieve very low distortion for clean, highly musical low frequency reach. You can read all about the details of the Depth Subwoofer's features from MartinLogan's page here.
If you're in the market for a subwoofer, looking for a super deal for Christmas, this is worth a serious look. Click here to get the deal while supplies last.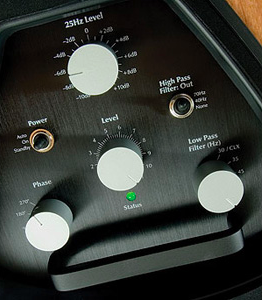 The Depth subwoofer provides extensive high pass, low pass, phase and level adjustments to help you integrate the sub perfectly with your main speakers.