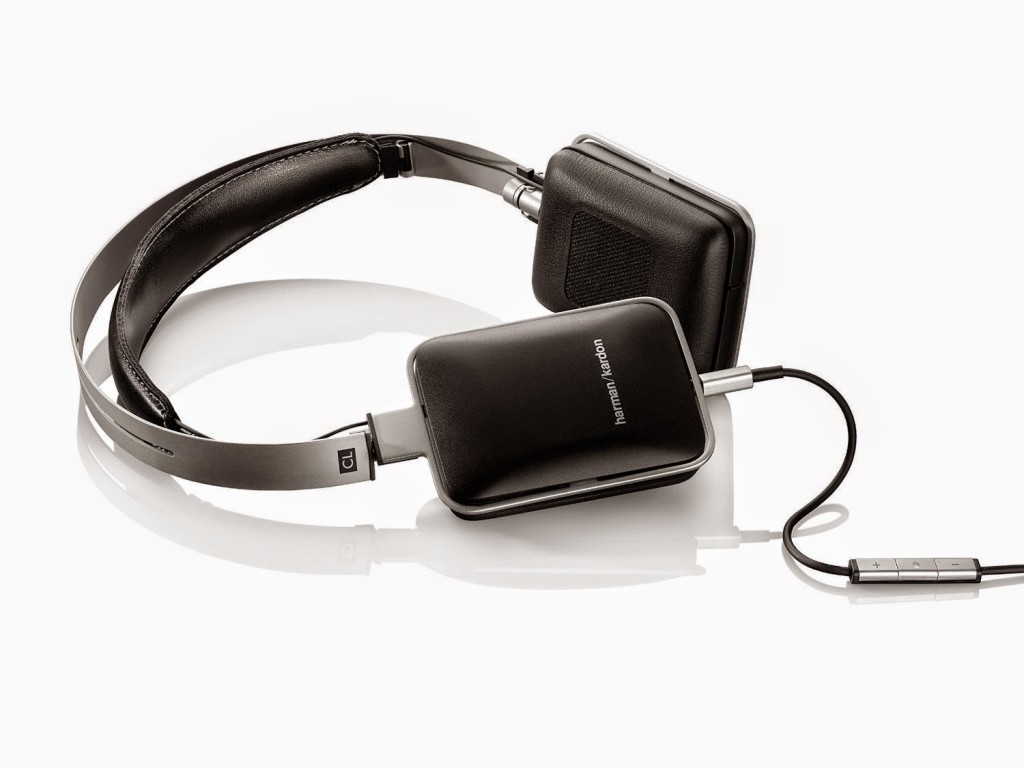 The CL's have iPhone/iPad/iPod controls via a streamlined remote that offers familiar controls for audio playback controls and phone calls.
Harman Kardon CL headphones feature an exclusive acoustic system that integrates superb mechanical design, materials, and electronics. User-exchangeable bows, self-adjusting housings, soft leather cups, and slow-retention ear-cup foam ensure a comfortable fit and an optimal acoustic seal on the ear.
Uniquely baffled 1-5/8″ (40 mm) drivers enable the CL to outperform other headphones in extended bass response. Sandblasted steel frames and black matte housings create an iconic, modern aesthetic. A blend of sophistication and simplicity, the lightweight, comfortable CL headphones are part of the first-ever line of Harman Kardon headphones. Now you can take beautiful sound with you wherever you go.
Click here to get the deal of the day
.