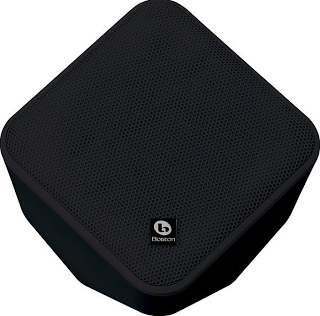 If you're in need of outdoor speakers, the Boston Acoustics Soundware
deal may be just what you are looking for.
Accessories4Less.com is advertising a great deal of the day for Valentine's Day.  They are selling the Boston Acoustics Soundware 4.5 Indoor/Outdoor coaxial speakers for only $26.99.  That's 73% off the retail price of $99.99 each.  Please note that these are refurbished units.  If buying refurbished bothers you, then this is probably not the deal for you; however, if you don't mind buying refurbished from an authorized dealer (which accessories4less is) then this is a great deal.
The speakers only go down to 90Hz, so they would clearly need a sub if used in any home theater environment.  However, if all you are doing is playing them outside, the 90Hz cutoff may not be a big deal.
Here are the specifications for the speakers.  If you'd like to find out more, follow this link.
Main Features
 Application
Indoor / Outdoor
 Single Channel
Yes
 General Features
 Color
Black
 Crossover Frequency
3.5kHz
 Frequency Response
90Hz-20kHz
 Impedance
8 ohms
 Sensitivity
87dB
 Speaker Type
Outdoor, Bookshelf Speaker, 2-Way
 Tweeter Size (Inches)
.75
 Wall Mountable
Brackets included
 Water Resistant
Yes
 Woofer Size (Inches)
4.5
 Inputs / Outputs
 Speaker Terminals
5-Way Binding Post
 Dimensions
 Weight (Pounds)
4.9
 Depth (Inches)
6.16
 Height (Inches)
6.16
 Width (Inches)
6.16