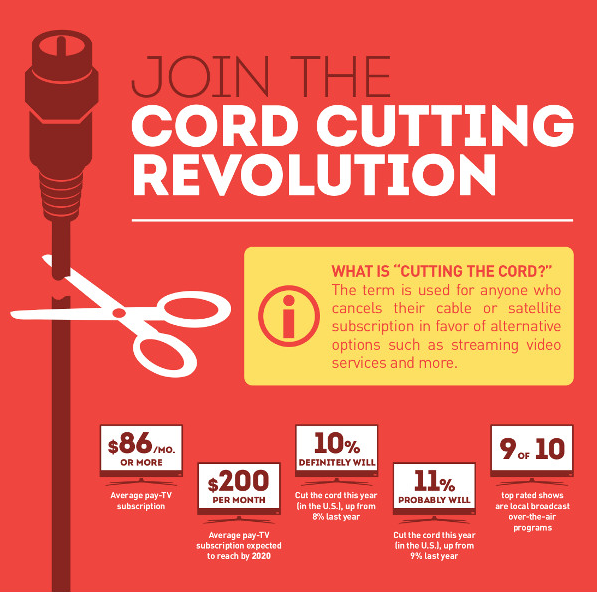 Last year, I started an article on "How to Dump Cable or Pay TV and Get TV Programming to Save Money" as part of our extensive "How To" series here on the site.  Several individuals have written to me about their specific situations, thanking me for the article, and also asking me when I'm going to finish the next parts.  Part 1, Part 2, and also Part 3 of the series are now done and online.
I promise that I will but in the meantime, Wineguard, one of the well known antenna manufacturers, has published this nice infographic on the steps and considerations to cut the cord on cable.  I want to thank and acknowledge the staff at Sound and Vision for bringing this infographic to my attention.
The graphic below talks about how much you are likely spending, how much you'll save, the most popular hardware and streaming services you'll want to consider and finally the choice of a good old terrestrial over the air antenna (OTA).
Checkout the infographic below for more detail.