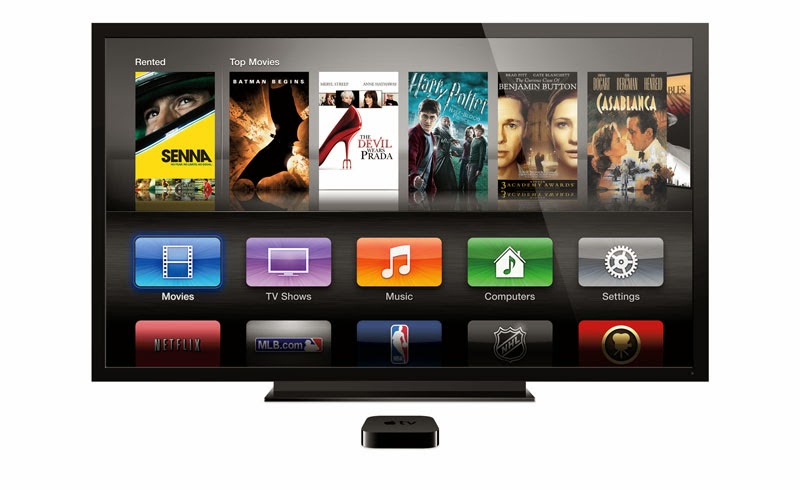 In Part 1 of this series, we covered how to get basic programming once you get off cable.  In part 2 of this series on cutting the cord on cable, we covered the different services available to you for movies and extensive TV programming.  Now that you've decide on a service or combination of services to use, you'll then need some sort of device to access that service.  Normally that will mean a dedicated set top box, SmartTV or Blu-ray player.  I'll run through some of the most popular options.
Set Top boxes:
Set top boxes are dedicated little boxes that will give you access to many of the services listed above. Which set top box is best for you will depend on the service or content you want to access.  You normally pay a one-time cost for the set top box and then pay any applicable fees for the service you access through the set top box.  Below are some of the more popular options.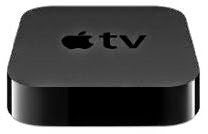 AppleTV
AppleTV.  AppleTV is a hockey-puck-sized device from Apple that gives you access to a variety of services.  It's the only device that will give you access to your iTunes rented and purchased content as well as any iTunes libraries you may have on your home network.  AppleTV arguably includes one of the best implementations of Netflix available today.



Roku

Roku.

Like the AppleTV, Roku is a hockey-puck-sized device that gives you access to a huge selection of apps.  Roku gives you access to Netflix, Amazon Prime streaming, Hulu, Crackle, and UltraViolet streaming.  If you're heavily into iTunes or Netflix, you'll want to go for an AppleTV.  If you're more into Amazon and Hulu, then your better option is a Roku device.  Roku also has an app store where you can download lots of additional channels and programming.

SmartTVs
SmartTVs some pre-loaded with many apps such as Netflix, Hulu, or Amazon Instant Streaming.  These apps are normally pre-loaded on most smart TV models.  I tend to discourage people from using SmartTVs and encourage the use of dedicated set top boxes like the ones mentioned above.  IN general, SmartTVs tend to be slow, have terrible user interfaces, and sometimes have limitations to the multichannel audio support of services.  In addition, the cost of a smart TV vs a basic TV is often several hundred dollars more than the purchase of a non-smartTV plus a set top box.
Smart Blu-ray players
Many Blu-ray players in the $80+ range are "smart" players and have a limited selection of major services such as Netflix, Hulu, and Amazon Instant Streaming.  While not as good as dedicated box like AppleTV or Roku, they will do the job for someone who wants access to both physical media (Blu-rays and DVDs) as well as access to some of the streaming services.
Your Computer, Laptop, or Mobile Device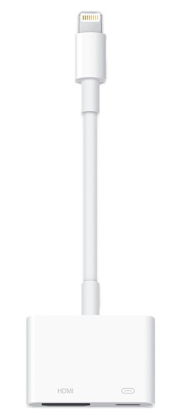 Apple's Lighnting to
HDMI adapter
allows you to plug your
iPhone or iPad
right to your HDTV
That's right, your computer, iPad, iPhone, or Android mobile device are also great ways to get access to these streaming services.  You can view the content right on those devices or optionally display that content from your computer or mobile device onto your HDTV.  To display content from your computer or mobile device, you can use Apple's AirPlay technology to stream content from a compatible Mac, Macbook, or Apple mobile device to an AppleTV.  Another option that works for all users, is to use an adapter to plug your device into your TV via an HDMI cable.  Some laptops and computers come with built-in HDMI outputs.  In that case, simply plug the  HDMI cable  from your computer or laptop into your display, change to the appropriate input on your display and bingo you'll now have your entire computer screen and audio available to you right on your HDTV.  In some cases, you'll need an adapter (such as a display port to HDMI adapter) or a lightning to HDMI adapter, etc. that will convert your device's audio and video signal to HDMI.