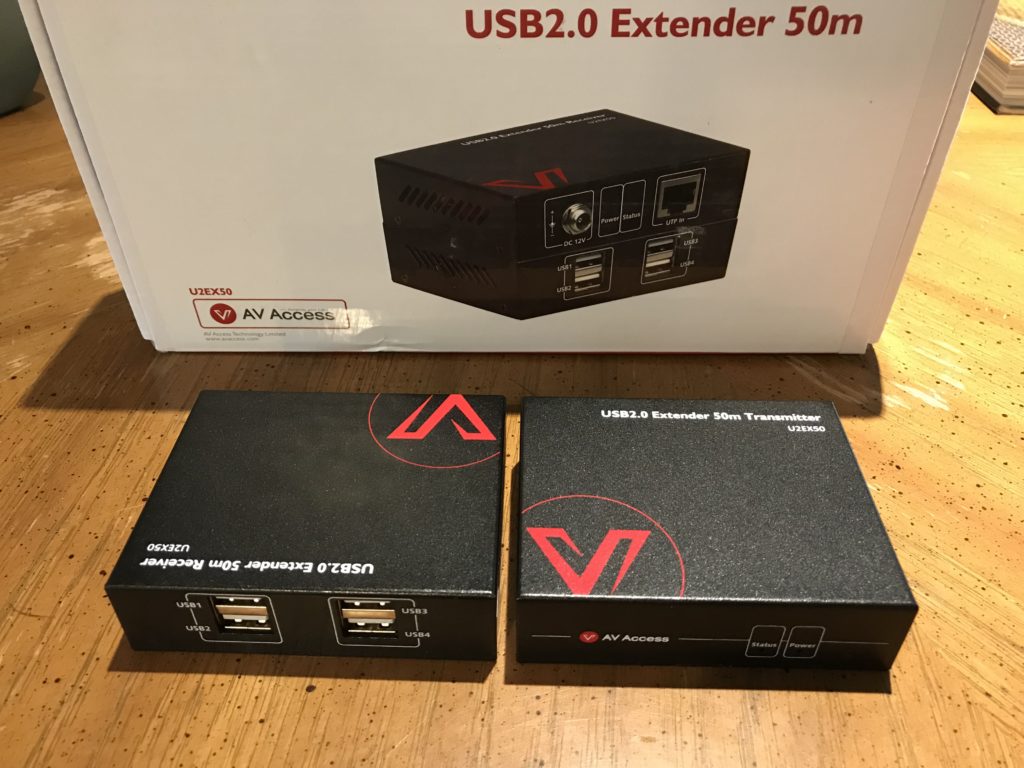 We'll show you how to extend USB 1.0 and 2.0 connections up to 100 feet or more so you can connect audio servers and DACs to your audio system.
If you have a music server with hi-res files or a high quality USB DAC, chances are you have these devices located relatively close to your main audio system. That isn't always the case. There are times that you'll have your music server and/or DAC well beyond the typical 15-foot limit of USB connections. Thankfully, there's a quick and easy way to extend both USB 1.0 and 2.0 connections so you can enjoy hi-res music.
USB 1.0 and 2.0: What's the difference?
Before we get into the tech, let's look quickly at USB 1.0 and 2.0 from an audio perspective. In a nutshell, the difference has to do with the amount of data the different USB versions can carry.  USB 1.x has a maximum speed of 12MB/s while  USB 2.0 can support data transfers as fast as 480MB/s. Because of the speed difference, computer servers or USB DACs with a USB 1.x connection can only process hi-res audio at a maximum of 24-bits at 96kHz.  That means if you have any 24-bit/192kHz or higher hires files, they are downsampled to 24-bit/96kHz when you play them.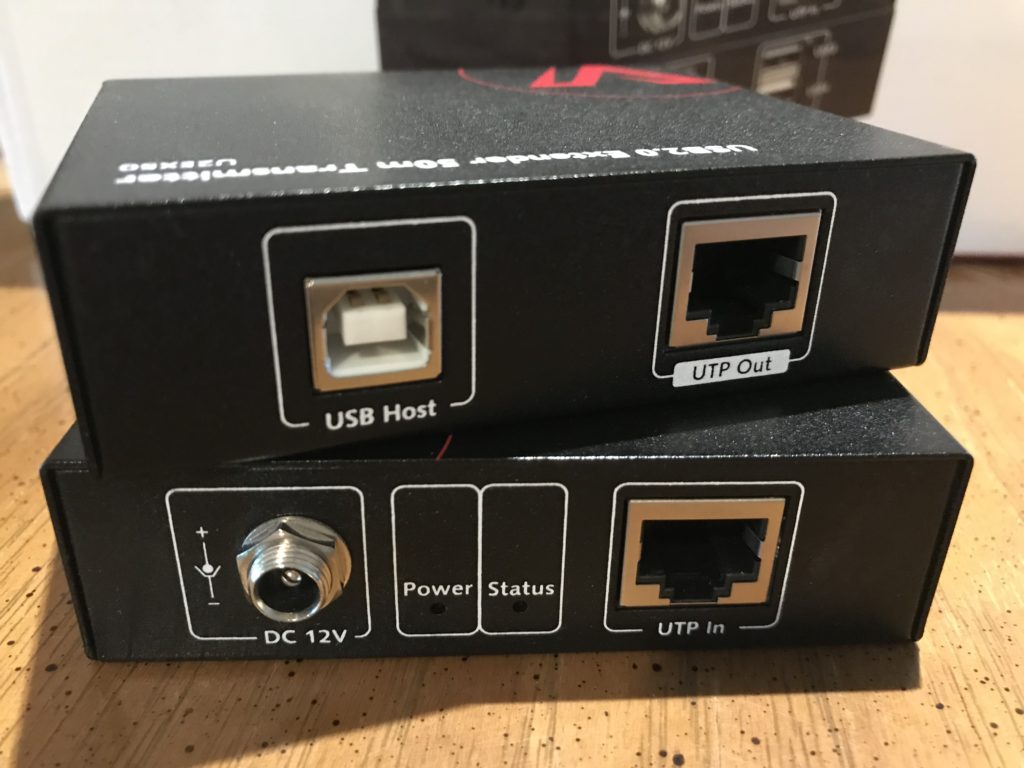 USB 2.0 on the other hand can support hi-res files at a much higher bitrate such as 24-bit/192kHz or 24-bit/384kHz. In order to support these higher bitrates, all your devices, computer, DAC, and also the USB cable need to be certified for USB 2.0.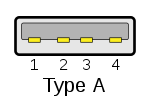 There's a slight problem there. Both USB 1.0 and 2.0 cables have a Type A connector. You therefore cannot readily tell the difference unless you're careful.
Extending USB Connections up to a hundred feet or more
Thankfully, it's very easy to extend USB connections with a special USB adapter and ordinary Category 5E (Cat5e), Category 6 (Cat6), or Category 7 (Cat7) data cabling. Category cabling is also called an Ethernet or patch cable.
This special adapter takes the USB signal and passes it over the Cat5e/6/7, cable and then receives it on the other end, passing it back to a USB A female interface, where you can connect a standard USB cable to your DAC or audio system.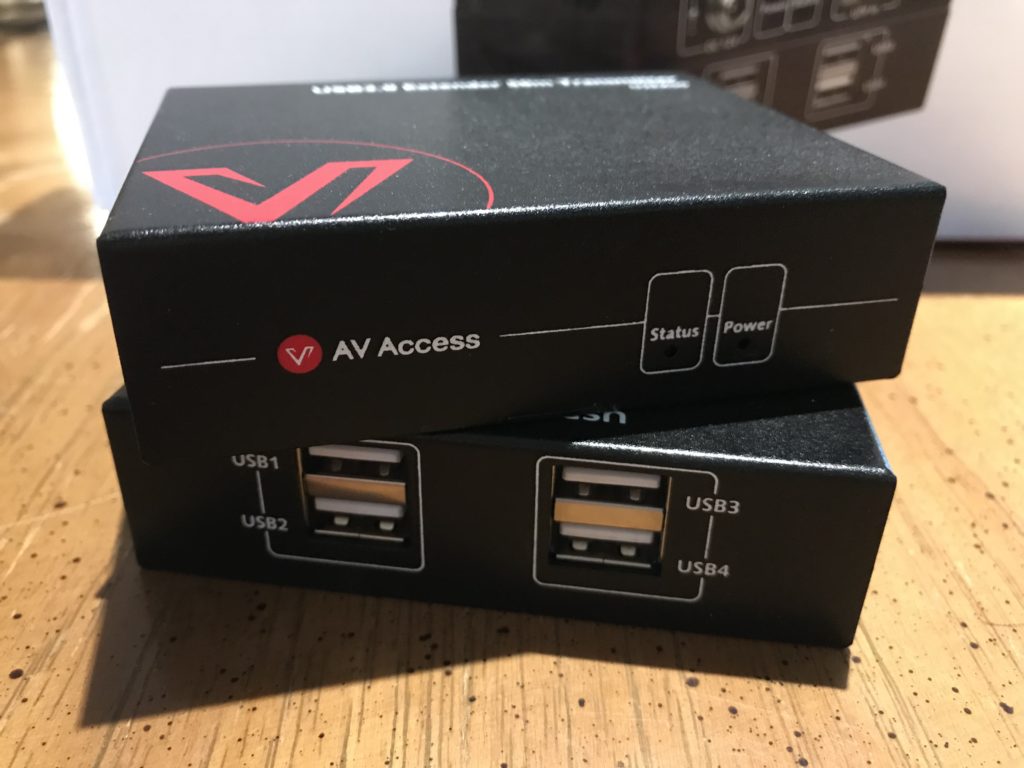 There are many USB extenders on the market. Some work better than others. Typically, USB 1.0 extenders are passive—they don't require any additional power to work. USB 2.0 extenders, on the other hand, typically require an external power supply to support the connection.
Best USB 1.0 Extender
The Monoprice USB extender over Cat5E or Cat6 is my go-to for USB 1.0 connections. The extender is small, inexpensive, and works well up to 150-feet.
I've used the Monoprice USB Extender on a Mac server running Roon media server and paired it with high end DACs like the $2,195 Benchmark DAC3 HGC.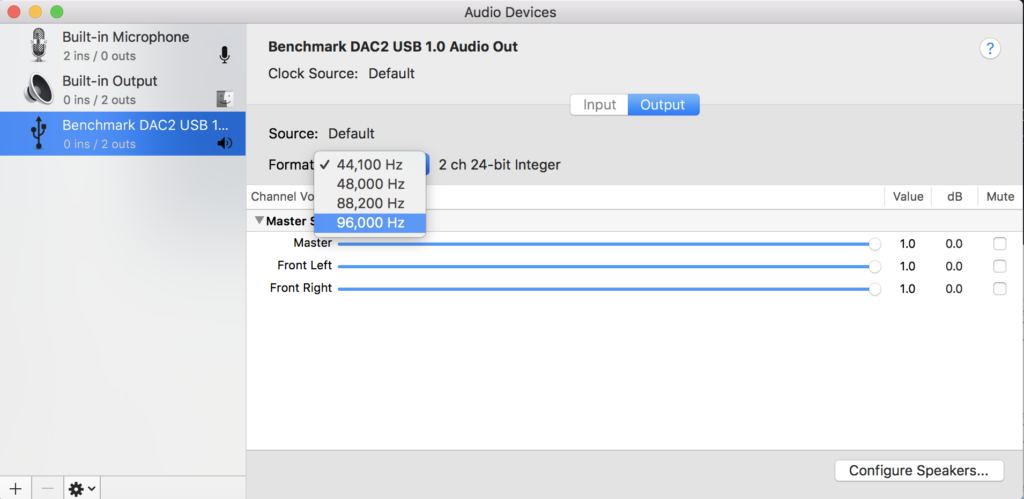 The Monoprice USB Extender is limited to USB 1.0 connections so you won't be able to pass audio greater than 24-bit/96kHz. But if that's all you need, then the Monoprice USB Extender is a great value.
Best USB 2.0 Extender
You'll need to be careful with USB 2.0 Extenders. There are lots of products out there that just don't work well. I have had flawless success with the AV Access USB 2.0 extender. The AV Access extender will extend a USB 2.0 signal up to 165-feet over Cat5e/6/7 cabling.
I paired the AV Access USB Extender with a Benchmark DAC3 HGC and was able to achieve full 24-bit/192kHz support through the Benchmark including full DSD support.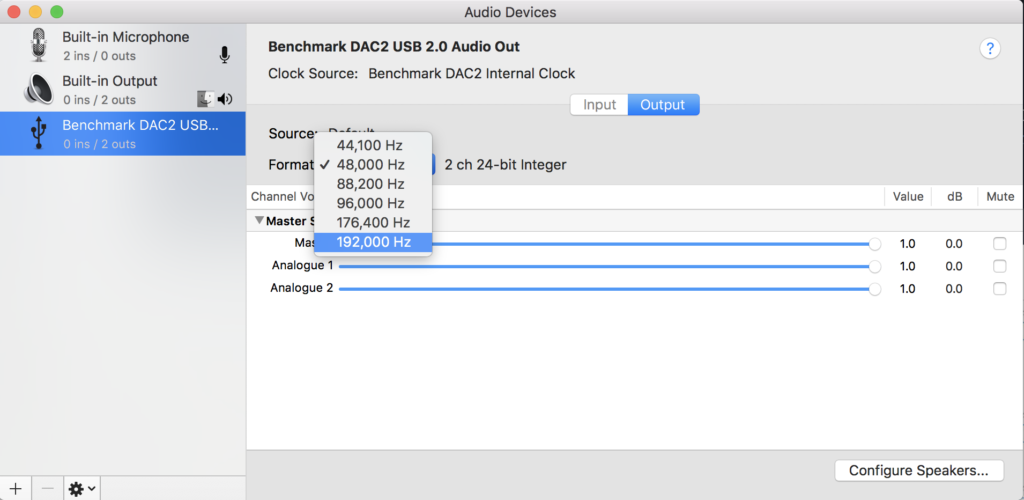 Extending USB for hi-res audio is easy
Well there you have it. Now you know that you don't need to have your hi-res music server or DAC right next to your audio system to take advantage of hi-res audio. With any of the available USB 1.0 or 2.0 extenders on the market, you can keep your server and DAC wherever you find it to be the most convenient.