Anthem, Canada's venerable high-end audio manufacturer has re-entered the two-channel space in a major way with the introduction of the new STR Integrated Amplifier. Anthem says that the STR Integrated Amplifier is features an entirely new platform and amplifier technology. The STR Integrated replaces the venerable Integrated 225 that has graced Anthem's lineup for a decade.  Anthem made the announcement today at CEDIA.
A major aspect of the STR Integrated amp is Anthem's renowned Anthem Room Correction (ARC™) for the two-channel music.  Integrated amplifiers have been traditionally abandoned by companies and left without the benefits of high end room correction.  Now, with the inclusion of ARC, two-channel listeners are now able to optimize their listening experience and achieve the very best sound experience possible in their room with the ability to target specific frequencies based on ARC's sophisticated room correction software.
We've had exceptional experience with ARC and consider it one of the best room correction solutions out there not only in terms of what it does but also what it doesn't attempt to do. ARC focuses on the frequencies under 5kHz, which are non-directional and the most important to EQ.  Users have the ability to tailor the frequencies that ARC targets through the ARC software.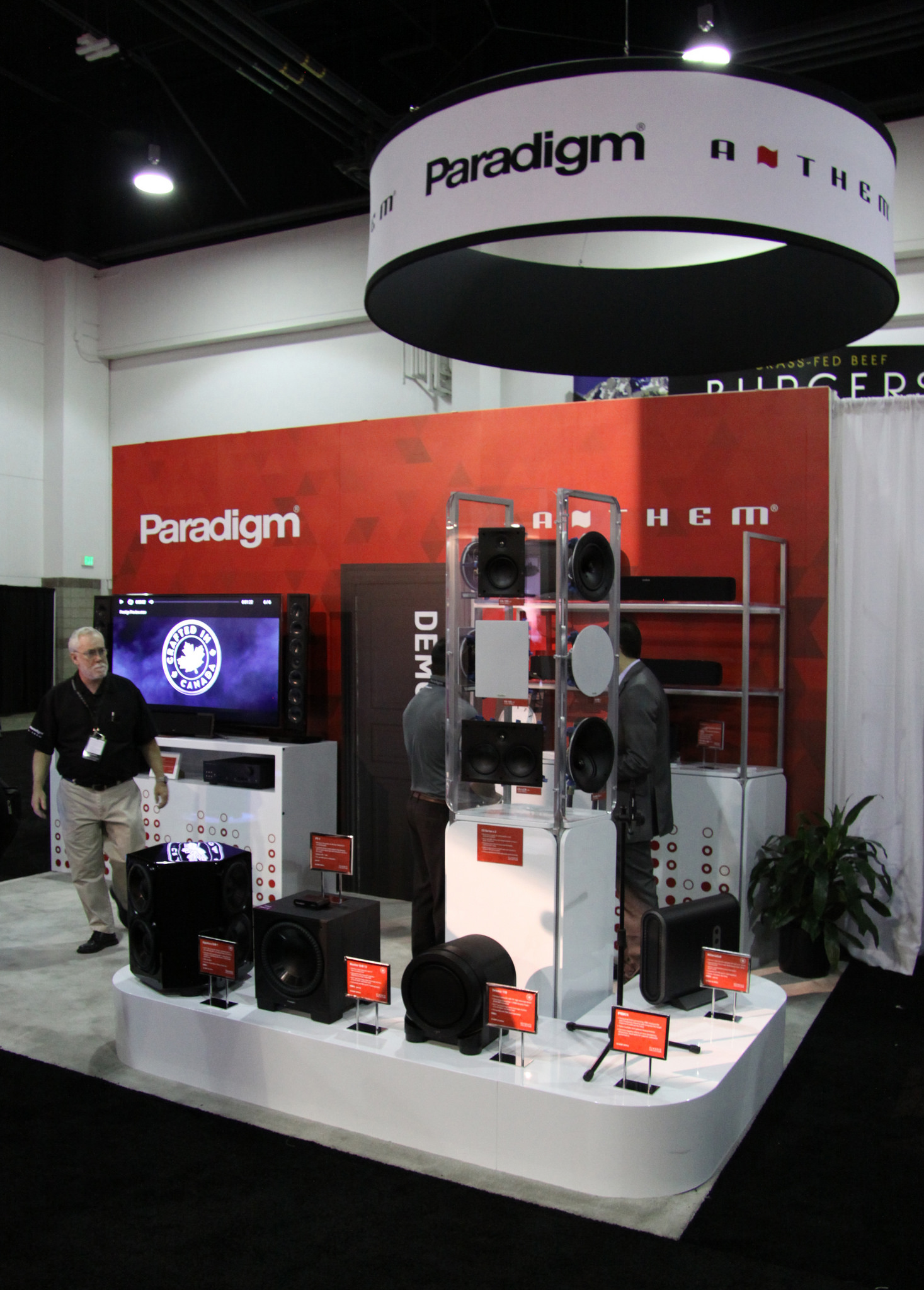 Moreover, the STR Integrated Amplifier allows you to connect two subwoofers and bass manage both.  The subs can be used in either mono or stereo configurations.  An analog direct mode bypasses everything for a purist approach.
Anthem says that the STR Integrated Amplifier features inputs for moving magnet and moving coil phono cartridges. Also included is a high-resolution pre-amplifier section and high current, high output amplifier section. Anthem says there are eight bipolar output devices per channel, massive toroidal power supply, and Anthem's Advanced Load Monitoring (ALM) for 225W at 8 ohms, 400W at 4 ohms, and 600W at 2 ohms, all with both channels continuously driven. It's unclear at this point if the preamp section shares any similarity with the MRX/AVM 60 platform or if is entirely new and customized for specifically for the new integrated amplifier.
The DAC section features S/PDIF, AES/EBU inputs, as well as Asynchronous USB with support for USB, which supports 32-bit/384 kHz PCM, and DSD 2.8/5.6 MHz sources. The DAC section appears to offer a few advancements over the one found in the MRX and new AVM 60 models, which do not have an AES/EBU input. The amplifier featuring a stunningly beautiful front Thin Film Transistor (TFT™) display for an improved, high-resolution image compared to traditional LCD displays.
Anthem's STR Integrated Amplifier is one of the few integrated amplifiers that can be fit into custom installation settings and controlled via high-end systems.  The system comes with built-in ethernet and RS-232
Anthem says that the STR Integrated Amplifier is priced at $4,499 (US MSRP) and is the first of a new suite of premium two-channel / stereo products from Anthem. The STR Integrated will be available exclusively at Anthem dealers in early 2017.