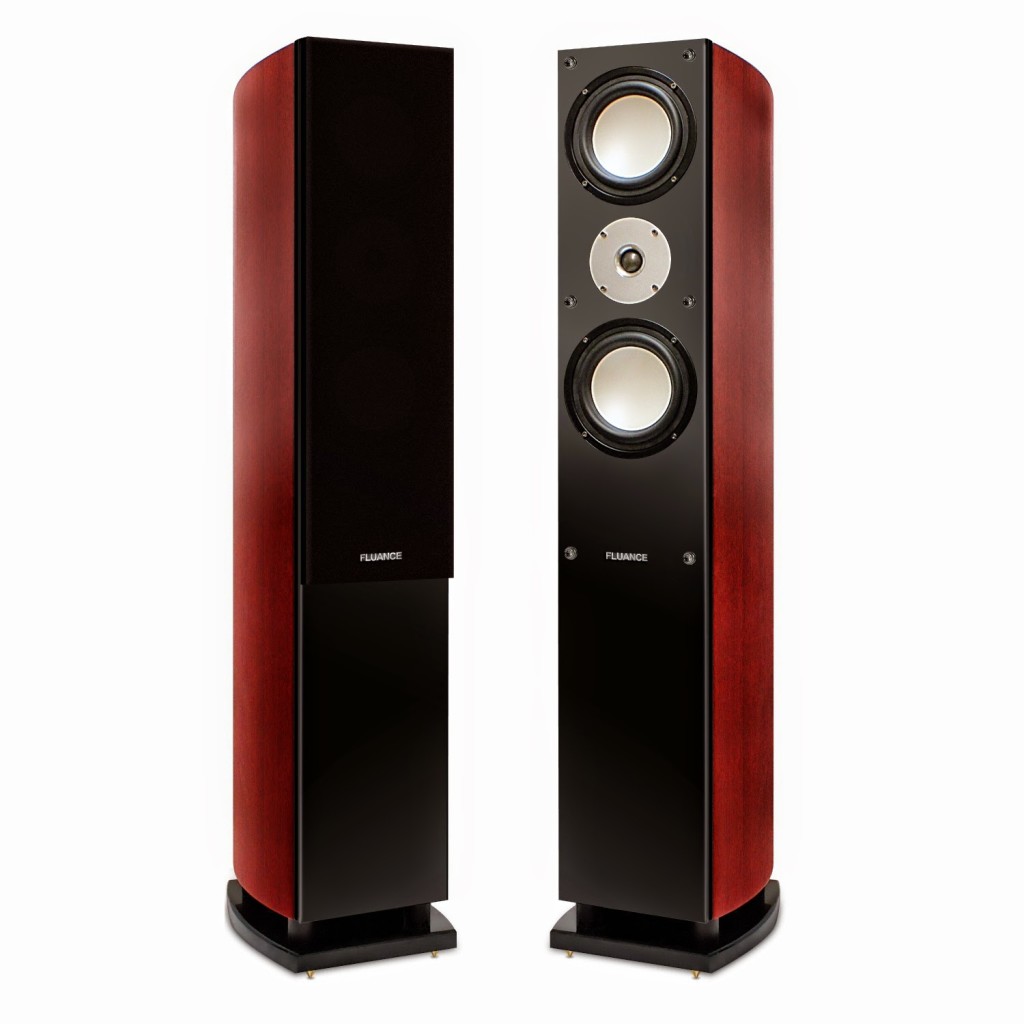 In 1999,
Fluance
began making loudspeakers in Niagra Falls, Ontario.  For the past 16 years, the Canadian-based speaker company has focused on building loudspeakers for home theater systems.  The company's name was chosen to demarcate the sound quality of its speakers. The prefix "Flu" is Latin for "flowing" or "wave," while the suffix "ance" is Latin for "a state of being." Fluance says that these words come together to create a meaning that the company feels accurately describes its products.

Like many loudspeaker companies, Fluance sells their speakers direct to consumer.   Unlike many of those companies, you can also purchase Fluance from other online and brick and mortar stores such as Amazon, NewEgg, BestBuy.com, and Walmart.
If you purchase direct from Fluance, prospective customers get a 30 day, risk-free, in-home trial.  An in-home trial really is one of the best ways to determine if you will like a pair of speakers.  You get to set up the speakers in your room with your electronics.
The in-home trial is completely risk-free.  Shipping is free to your home and if you do not like the product for some reason, Fluance will pay for shipping back.  I applaud Fluance for offering a true risk-free trial.  That shows serious confidence in a product.
Speaking of serious confidence in a product, Fluance offers a lifetime warranty on their speakers (subs and active speakers are the only exception).   A lifetime warranty is completely unheard of in this industry.  You can pay $20,000 or more for speakers and only get a five-year warranty.  Fluance is not shy about their confidence in their product.  They simply state state:
Fluance has outstanding quality control, if something should go wrong with any of our products, we will repair it free of charge! If the product cannot be repaired, we will replace the product. If the product has been discontinued, we will replace the product with either the newest version of said product or current equivalent.
Fluance mass produces its speakers in China and has been doing so since the company's inception. I asked them about this because I've received some Chinese-made high end audio products that hhave fallen short with quality assurance.  Fluance told me that they adhere to strict quality control manufacturing practices to ensure a consistent product with each order.
Over the past five years or so, there's been a trend among some high end companies to move their manufacturing to China—often with great pain and problems. Given my review set, Fluance isn't one of those companies experiencing issues.  Fluance has clearly nailed their manufacturing over the past fifteen years.
As I mentioned in my XL7F unboxing article
, my review set of loudspeakers had all the hallmarks of detailed build quality and lacked any of the minor annoyances.
My Fluance review set consisted of the company's flagship XL7F floor standing loudspeakers in their mahogany veneer.  The speakers are also available in dark walnut veneer.
I asked Fluance about their design goals for the product.  Fluance told me that for the XL7F, they wanted to develop a 3 way speaker that remained subtle in appearance.  That's one of the reasons why they placed a down firing long-throw woofer hidden between the bottom of the cabinet and base.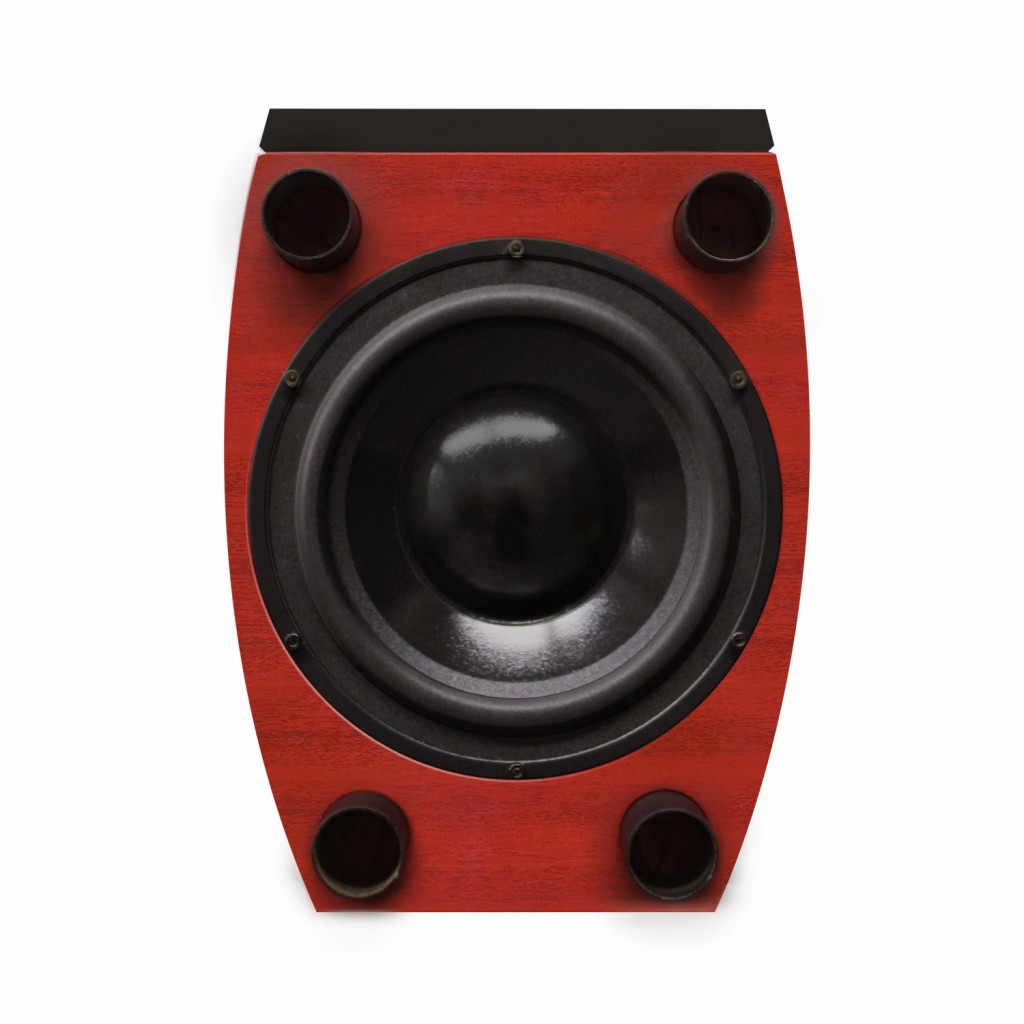 Detail of the down firing long-throw woofer that is hidden between the bottom of the cabinet and the base
Fluance says this design delivers longer excursion, better linearity and deep, undistorted bass.  Even with this design, don't expect the XL7F's to give you true full range coverage. They won't.
Fluance went on to say that this design also allowed for proper space within the cabinet to efficiently separate the 8-inch woofer from the midrange drivers for better linearity and deep, undistorted bass.   One of the most important considerations of the speaker enclosure that they took into account was the front baffle for mounting the tweeter and midrange drivers. By offering a thicker wood front baffle, Fluance says that they were able to product a cleaner sound since it helps prevent reflection and absorbs sound energy from the drivers and tweeters.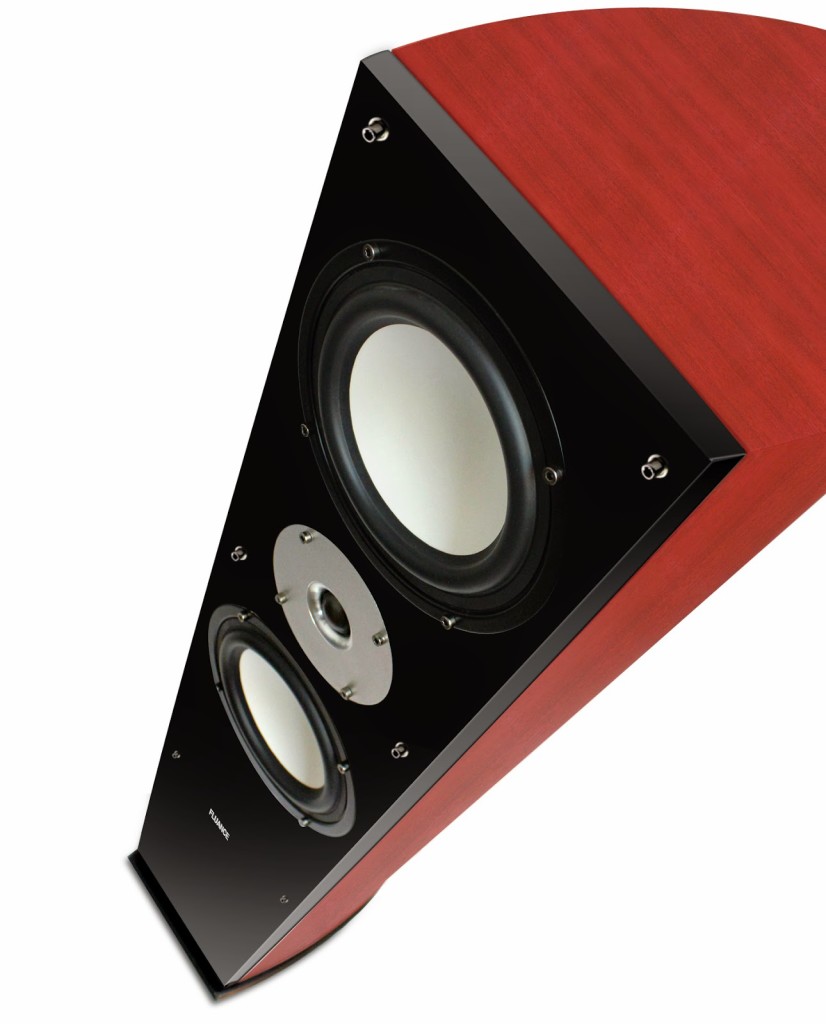 The tweeter on the XL7F is located between two midrange drivers. Fluance told me that their design is a true D'Appolito configuration.   If you're unaware, a "D'Appolito configuration," is named after designer, Mr. Joseph D'Appolito. In 1983, Mr. D'Appolito's paper "A Geometric Approach to Eliminating Lobing Error in Multiway Loudspeakers," was presented at the Audio Engineering Society's conference. The paper noted that all multi-way loudspeakers (any speaker consisting of multiple drivers, not coaxially mounted) exhibited uneven frequency response caused by "lobing." Lobing occurs when interferences between the different drivers (also called "comb filtering") causes uneven frequency response, particularly at the crossover frequencies.
D'Appolito noted that by using a central tweeter flanked by a pair of woofers, such lobing could be minimized. This configuration extended frequency dispersion at right angles to the driver axis and minimized dispersion along the driver axis.  In case you're wondering, you may also hear this configuration referred to as an "MTM" or "midrange – tweeter – midrange" design.  If you're interested in full measurements of the XL7F conduced at Canada's famed NRC,
you can view them here
.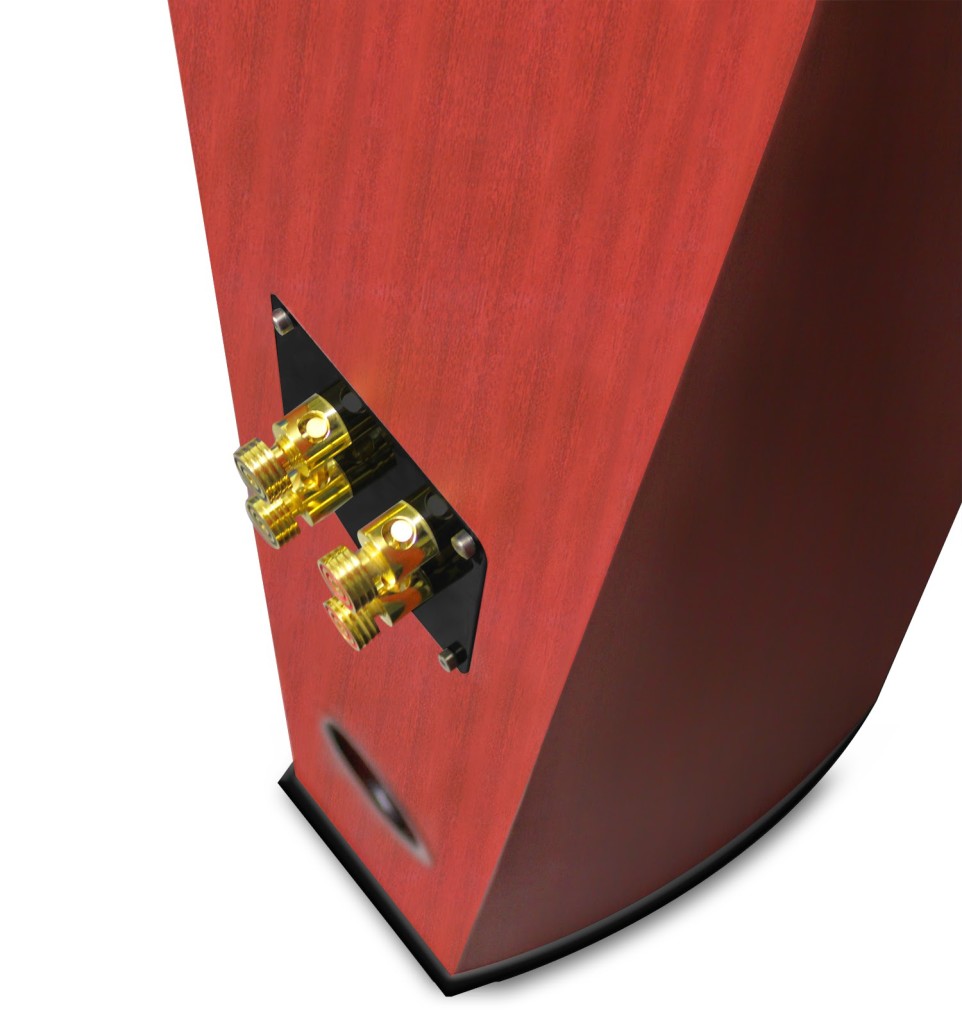 The Fluance XL7F enclosure consists of 15mm thick MDF.  Among the XL7F's features that Fluance highlights, there is a tuned rear bass port reflex cabinet designed for improved efficiency and controlled low-frequency response; butyl rubber surrounds to help suppress unwanted cone resonances, ensuring durability and performance reliability; copper sound-isolation floor spikes to help handle vibration; and premium crossovers featuring Butterworth design for audio equalization. Optionally, the XL7F can be bi-amplified or bi-wired thanks to the dual 5-way gold-plated binding post terminals (though they do have a different look than your traditional set).  Given the price point of these speakers, there's really tremendous value here.
 Setup
I posted an extensive overview of my initial impressions of the XL7Fs which
you can read here
.  I set  up the Fluance speakers to an Anthem AVM50v preamplifier and drove them with three different amplifiers: an Emotiva mini-X a-100, which is a 50wpc stereo amplifier ($219); a pair of Emotiva
XPA-1L 250w monoblock amplifiers
($599 each/$1,198 stereo pair); and the
Benchmark HP2A 100wpc power amplifier
 ($2,995 with review forthcoming).  
Although the XL7Fs can be biamped, I left them with their jumpers intact.  I used the Emotiva mini-X to test the Fluance speakers with more modest amplification that would likely reflect what the XL7Fs would be paired with.  I then powered the speakers for the majority of my listening with the Emotiva and the Benchmark AHB2 to then see what the speakers could really do.
The Benchmark AHB2 power amplifier with THX AAA Technology
I set the speakers up with plenty of breathing room—about 5 feet from the rear wall and a good 4+ feet from the side walls.  I fooled around significantly with placement.  The overall tonal character and the quality of the bass changed quite a bit depending on where I placed the speakers.  Somehow, I felt these particular speakers reacted even more to room placement than I'm accustomed to.
I initially angled them in slightly so that they were pointed towards the primary listening position.  After doing some tests, I finally decided on pointing the speakers pretty much straight on.  Whether you're a novice or a pro it's worth repeating ad nauseam: where and how you place your speakers will have significant impact on how they sound.  You cannot simply place your speakers anywhere and assume they will sound their best.  Bad placement will give you bad sound out of these or any other speaker.
Having checked everything out, it was time to see what these speakers could do.  I played these speakers for a good month plus in both casual and more intensive, critical listening sessions.
Music
I must certainly admit that I came into this review completely blind.  When Fluance contacted me to see if I'd be interested in reviewing their XL7Fs, I didn't have any prior experience with their product lineup or notions with what to expect about the speakers.  
When I first sat down, I decided to throw a variety of music their way to get a feel for their sound.  
I started off with something mellow to get things started.  Norah Jones' single "December" is an intimate experience.
With her close-mic'd voice, an acoustic guitar, and delicate piano notes dotting the musical landscape this is a delicate song that the XL7F's wonderfully rendered.   The soundstage lay clearly presented about three feet behind the speakers.
Keeping with the Norah Jones theme, I turned to Ray Charles and Norah Jones' duet, "Here we go again."   The song was thoroughly engaging.  Ray Charles and Norah Jones were firmly placed in center space as though Ray was singing oh so slightly left of center with Norah to his right.  The synthesized keyboard had a nice tonal quality to it.  Fooling around with the precise placement of the speakers in my room, I was able to get the XL7Fs to render superb, clear mid bass.  What impressed me most about the XL7Fs was the size of the soundstage.  It was large, detailed, and engaging.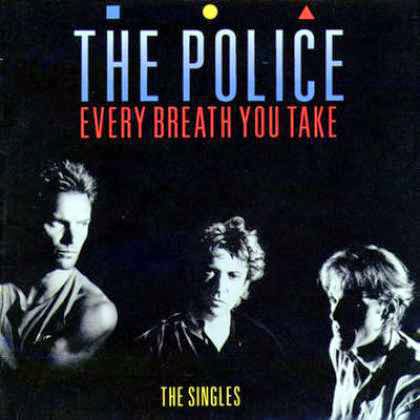 Next up, I turned to some classic Police.  "King of Pain" is one of my favorites.  Sting's vocals were solidly placed within soundstage.  The body of the opening piano notes made me smile.  But it was Andy Summers' percussions that got my foot tapping.  Each strike was clean and impactful.  If I had to be hyper critical it would be on the upper end of the audible spectrum.  Cymbals were where I noticed it most.  They lacked the very last bit of crispness that gives you that "aha!" you are there quality to them.  In fact, if I was to lay out the consistent weakness of the XL7Fs, it would be right there in the high frequency area.  The sparkle of high notes just didn't have the detail you'll get in more expensive speakers.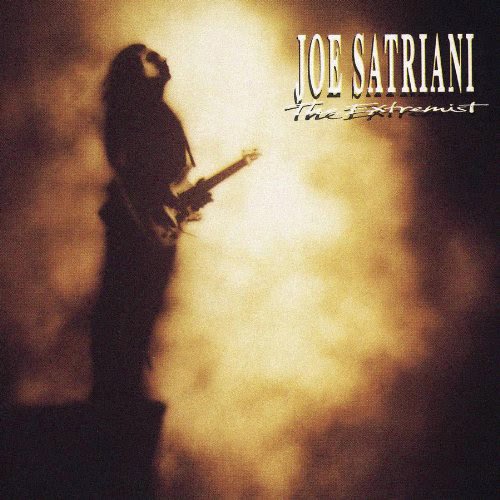 Since I was in the throwback mood I popped in some Joe Satriani to rock things up a bit.  The XL7Fs presented "Friends" from his album
The Extremist
with superb warmth and weight.  I really liked the sense of soundstage space the XL7Fs conveyed throughout the album.  From the fun of "Summer Song" to the more mellow "Cryin'" I was having some serious fun with the XL7Fs.
It was only when I turned to "Please Read the Letter" from Robert Plant and Alison Krauss, "Imagine the Fire" from the Dark Knight Rises soundtrack, or Lorde's "Royals" that I noticed a lack of detailed refinement on the lower end.  Don't get me wrong, the XL7F's delivered some serious kick.  
If you're intent is to share some bass thump with your neighbors, then the XL7Fs will be happy to oblige.  However, on much more expensive speakers you'll hear and feel greater sense of refined, articulated detail in the bass.  Such hypercritical observations didn't take me out of enjoying the music one bit.  The XL7Fs sure could crank out some serious tunes.
Throughout my listening sessions, the XL7Fs just delivered great overall warm sound top to bottom.  Let's also qualify that statement with the fact that these speakers were being driven with thousands of dollars of quality, high end electronics.  And that says something doesn't it?  When a $500 pair of speakers can dance with thousands of dollars of top notch electronics, that's a good sign of a great speaker.  I don't even want to tell you how many times I had to keep doing a double-take on the price.  
Thankfully, the XL7Fs didn't pretend to do everything.  So many speakers in this price-range get it wrong. They try to do everything.  They just and up doing everything poorly.  In contrast, the XL7Fs know their lane; and that's a good thing.  They won't pretend to jar the foundations of the netherworld with artificial, sloppy bass.  But when they're cruising in their range, they sounded really great.  
Movies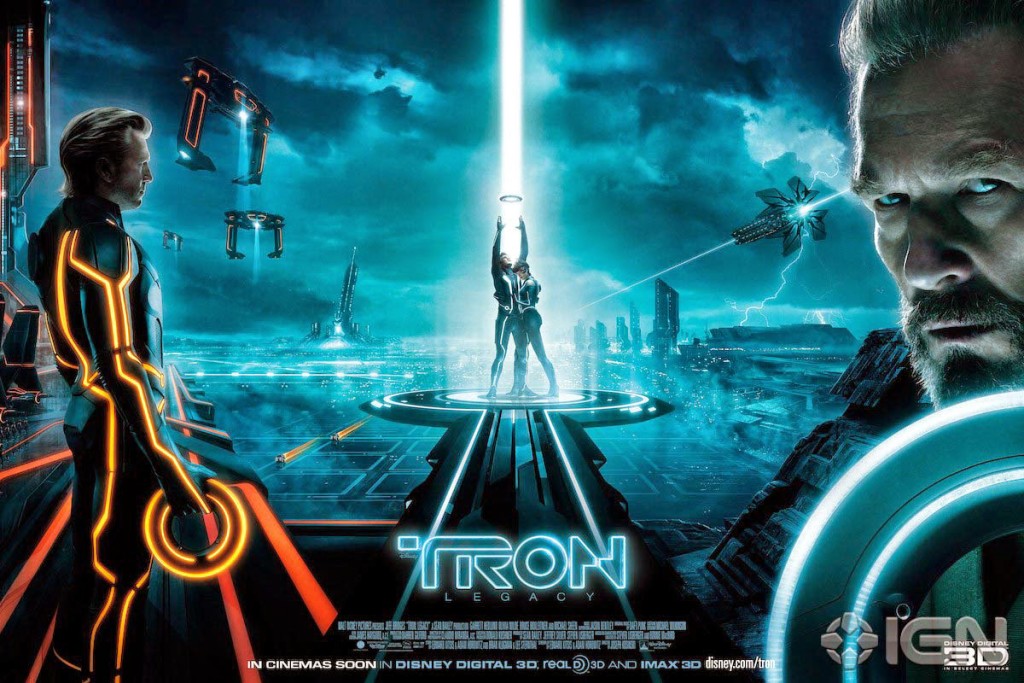 Want to know if the XL7Fs will be thoroughly satisfying with movies?  Well, the opening fire works display that opens Disney's
Tron Legacy
 gives you that answer right away.  They exploded in a sensation of open space.  
Scene 4, "The Grid" opens with a "Thwap!" and the XL7Fs continues this great sense of space.  It makes the breadth and scope of the entire CGI-renered world more real.  The Daft Punk soundtrack pulsated as the recognizer roared onto the screen. Like light cycles? Then hear them zoom through the XL7Fs. As with musical pieces,  I didn't get the ultimate sense of fine detail.  This was most evident when different components of the light cycle clicked together.  It would be fair to say that the light cycles at times sounded a bit laid back.  The details were mostly there, but quite reserved. Those nuances didn't live in a delicate, open space.  
One of the reasons for going with a set of floor standing speakers with larger woofers is to fill a medium to large room.  If you're worried about whether or not these Fluance speakers can saturate a large space with sound, don't be.  I played them in a 24 x 30 foot room.  I pumped up the volume and these guys cranked it out.  I will say that at very high, painful SPLs the XL7Fs showed some chinks in their armor.  As the volume got louder , they didn't stay completely clean.  For this price-point that's really not a surprise. 
Whether it was Big Hero 6, Star Trek, or Into the Woods, the character of the Fluance speakers remained constant.  The XL7Fs could deliver the goods for movies and music.
Conclusion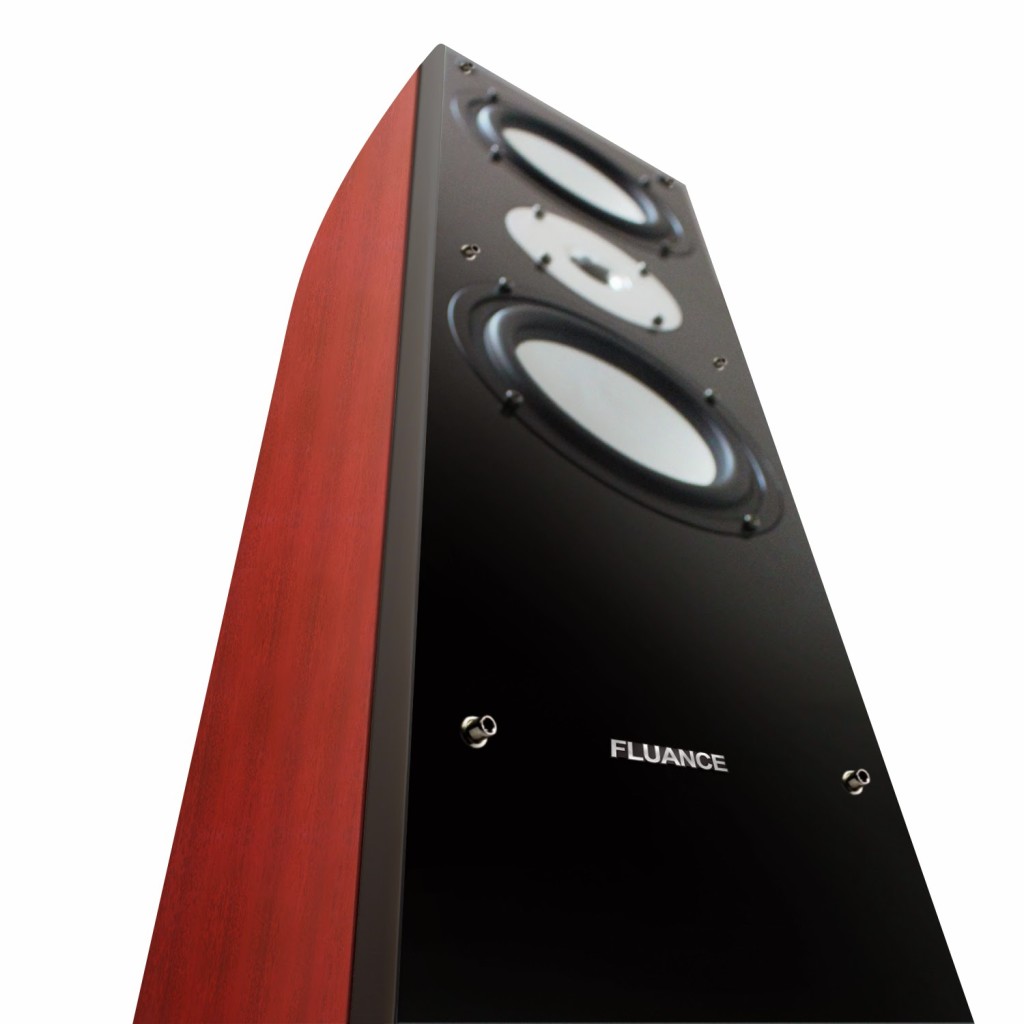 We audiophiles and home theater aficionados are a peculiar bunch.  We will jump to purchase brand name speakers we've never auditioned, and we'll shy away from unfamiliar brands we can readily audition.  Is it snobbery?  Perhaps it is.  I just don't know.  
That being said, the Fluance XL7F may just be one of the best kept secrets in audio.  Prior to this review, I was not familiar with the brand and never had the opportunity to audition a set of Fluance speakers.  I am certainly glad I did.
These floor-standing speakers never stopped amazing me with their overall performance for the price.  Nice aesthetics, detailed build quality, and great sound hit all the hallmarks that a value-minded audiophile or home theater enthusiasts wants in a pair of speakers.  But don't just stick them anyplace in your room.  Let me emphasize that careful, meticulous placement in your room will make these speakers sing beautifully and deliver really good mid-bass punch.  
The Fluance XL7F speakers will fill a medium or large room with ease.  The better the electronics driving these speakers, the better they will sound.  Even though these are tower speakers with larger woofers, they aren't designed to dig deep.  To complete a two-channel or multichannel home theater setup, you'll want to pair the XL7Fs with a good subwoofer.  Given Fluance's generous risk-free 30-day in home trial policy that pays for shipping both ways, there's absolutely nothing to lose for anyone to audition these speakers in your own home.   I know for my part we're going to be keeping this pair and using them in our setup for future budget-minded reviews.
If you're on a budget, want a high-value, great-sounding speaker for music or home theater, then you'd be crazy to overlook these diamonds in the rough.  The XL7Fs easily made our list for the best speakers $1,000 and under.