If you're in the market for one of the killer amplifiers available today, have been saving up for an amazing amp, and you don't mind a refurbished unit, then you may want to check out this super deal on the Parasound JC 1 400 Watt monoblock amplifier.  The amplifier is a beast and able to deliver 400 watts into 8 ohms, 800 watts into 4 ohms and 1,200 watts into 2 ohms.  Audio Advisor has only five available and is selling them at 33% off the retail price of $4,495 each to $2,999.99 each.
The JC 1 monoblock allows you to set the Class A power output level manually so that the amplifier can run in Class A for either the first 25 watts when set to the high position or 10 watts when set to the low position.
The Parasound JC 1 400 Watt monoblock is an amazing amplifier in a 4U configuration and has been gushed upon by the various trade magazines.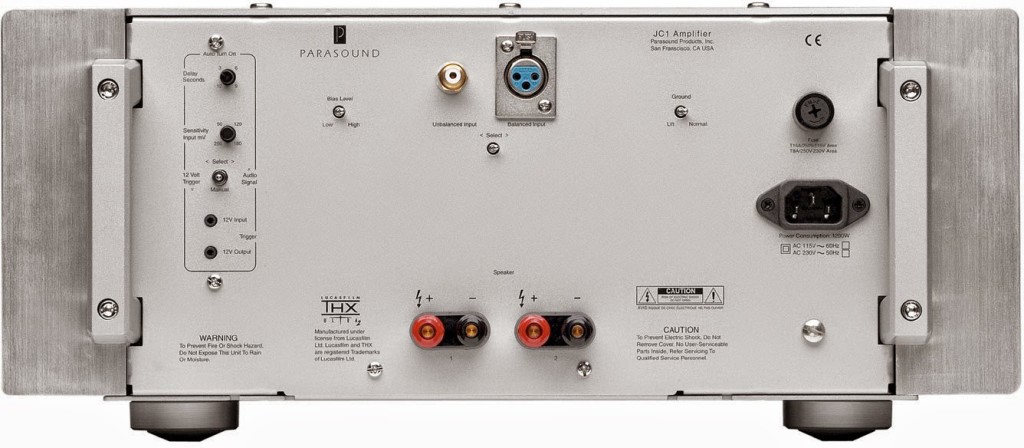 Here are some specs on the Parasound JC 1:
Designed by legendary John Curl and CTC Builders 
Ultra-high bias Class A / AB operation
Exclusive two position bias level adjustment 
Balanced input with discrete circuitry and Neutrik XLR connector
Continuous power output 20 Hz- 20 kHz: 400 watts RMS x 1, 8 ohms; 800 watts RMS x 1, 4 ohms; 1200 watts RMS x 1, 2 ohms 
Class A power output, 20Hz – 20 kHz: 25 watts, bias set to high, 8_; 10 watts, bias set to low, 8 ohms 
Current capacity: 135 amperes peak
Direct Coupled – no capacitors or inductors in signal path
Complementary discrete JFET input stage and MOSFET driver stage
18 beta-matched 15 amp, 60 MHz bipolar output transistors
1.9 kVA encapsulated toroid power transformer 
Independent power supplies for input, driver and output stages
18,000 µF filters for driver stage
132,000 µF Nichicon "Gold Tune" filters for output stage
REL and Nichicon "Muse" capacitors
You can click here to get the deal from Audio Advisor.