Vinyl fans rejoice. In keeping with our theme of highlighting some great audiophile deals for the poor audiophile, we're highlighting some deals on record cleaning machines.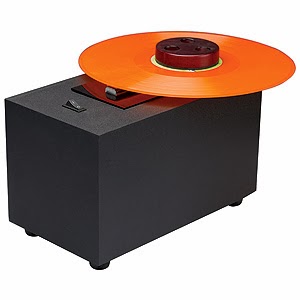 The Record Doctor V vinyl cleaning machine
The Record Doctor V record cleaning machine is now on sale for $199 at AudioAdvisor. That's $100 off the regular $299 price or 33% off. The Record Doctor is one of the least expensive yet highly regarded record cleaning machines you can buy.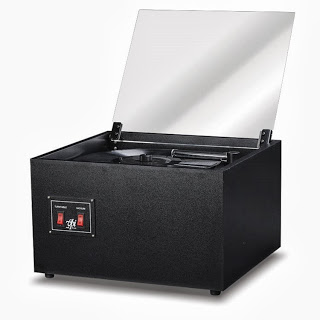 Pickup a demo of the VPI 16.5 Record Cleaning Machine and save $100
If you want to step up in your vinyl care and cleaning, there are two deals on the highly-regarded VPI 16.5 Record Cleaning Machine. Music Direct has a demo available at $100 off the $650 price, which brings the cost down to $550. Since it's a demo, it has a full warranty.
Music Direct is also offering bundle discounts on the VPI 16.5. Their basic bundle includes 1 bottle of Mobile Fidelity record cleaning wash, a bottle of the super deep cleaner, a Mobile Fidelity record cleaning brush, and 50 inner sleeves. The retail price on the basic bundle is $749 and Music Direct is offering it for $649.
If you want to step up to their deluxe bundle, you'll save $160. The $799 package includes:
1 bottle of Mobile Fidelity Super Record Wash
1 bottle of Mobile Fidelity Super Deep Cleaner
2 Mobile Fidelity Record Brushes (for scrubbing)
1 Milty Zerostat (for elimination of static build-up)
1 Bottle of Premier LP cleaner
1 AudioQuest Brush (dry brush for use w/ Premier)
100 inner sleeves
1 extra VPI Cork mat (so you don't have to put the just-cleaned side of an LP back down on a dirty mat! Just put on the extra mat when you flip your LP to clean the other side…just like Michael Fremer recommends!)
1 Extra LP sized Pick Up Tube to be used only on Sealed/More Valuable LPs (that way your best/new LPs will never touch a vacuum pick-up tube that has come in contact with dirt, mold and grime!)
Keeping your records clean can oftentimes become a tedious process but these and other record cleaners help make the process easier. With $100 or more savings on some of the better and more affordable record cleaning machines out there even poor audiophiles can keep their vinyl collection sounding great.