If you're reading this blog, you are probably part of the increasing percentage of the population that is using your smartphone or tablet for music playback.  A new study by the NPD Group just reaffirmed what we've known for some time: music listening is increasing on portable devices.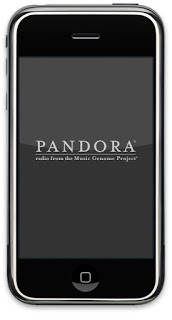 Music Services like Pandora are growing
in popularity on mobile devices
Of the 2,300 mobile device owners that were part of the survey, 56% of smartphone and 40% of tablet owners used their devices to listen to music.  Nearly 40% of smartphone users are listening to music at least once a day and 54% are saying that the amount of music they listen to through their device is increasing.
Services like Pandora, Spotify, and Rhapsody are popular with both smartphone and tablet owners.  However, streaming music services don't come close to the 60% of smartphone users who use their device to store their music libraries.
Casual observation will tell us that these numbers are certainly true and the explosion of headphones over the past few years is anecdotal evidence of this increase.  When high-end players like B&W, Paradigm, Martin Logan, and the like get into the headphone arena, you know something's going on.
To read more about the study, check out this link:
http://www.twice.com/articletype/news/smartphones-tablets-becoming-music-mainstays/104998
You can contact me at: [email protected] or visit me at:
Tweets by @PoorAudiophile
!function(d,s,id){var js,fjs=d.getElementsByTagName(s)[0];if(!d.getElementById(id)){js=d.createElement(s);js.id=id;js.src="//platform.twitter.com/widgets.js";fjs.parentNode.insertBefore(js,fjs);}}(document,"script","twitter-wjs");