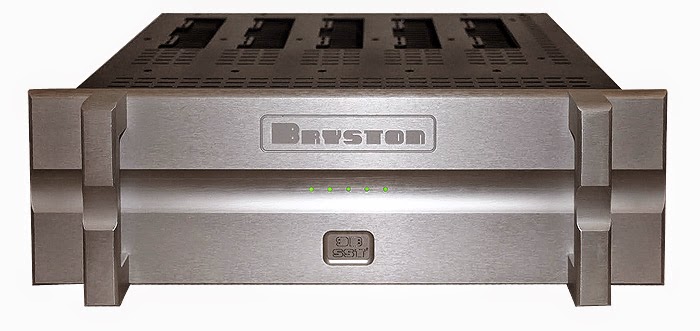 The 9BSST² is a modular, single-chassis power amplifier delivering 140 Watts per channel into 8 Ohms and 200W into 4 Ohms. The Bryston 9BSST² is a five channel amplifier designed with home theatre installation in mind. Each channel is built on its own removable assembly, which means that any channel can be swapped if necessary and may be configured with fewer channels if so required. That word 'modular' is critically important here. Like other models in the SST2 series, the 9B employs modular construction in which each channel is self contained with audio circuitry, connectors, and an independent power supply.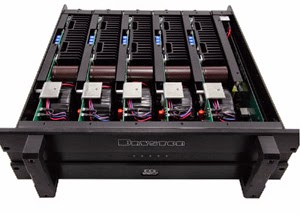 The 9BSST² features balanced and unbalanced inputs; selectable gain at 23 or 29dB; no fans or other moving parts; and convection cooled and housed in a fully aluminum chassis.

There is one factory refreshed unit available in silver finish of the Bryston 9BSST² are now available for $1,619 off the regular price of $8,095. It's now only $6,476. If you're looking for a killer multichannel power amp, don't wait on this deal and
click here for more info
.