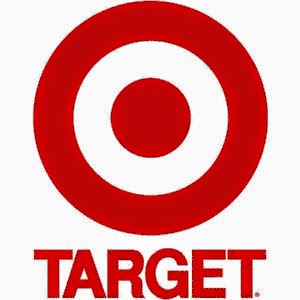 Apple's and Netflix's pioneering success with content streaming attracted many copycats.  Those copycats are finding out the hard way just how difficult it is to succeed in the new economy of streaming content delivery.
Target Ticket, which was retailer Target's movie streaming service announced to customers that it will be ending its services on March 7, 2015.  Target's failure follows similar results from Red Box and Block Buster to move into the online content delivery market.
Individuals who don't watch rented movies by the shutter date will lose them.  Purchased digital movies will be accessible via CinemaNow.  Target told users that they have partnered with CinemaNow "to ensure a smooth and easy transition."
Target said that existing Target Ticket users can transfer their library of titles to CinemaNow on or after March 7, 2015.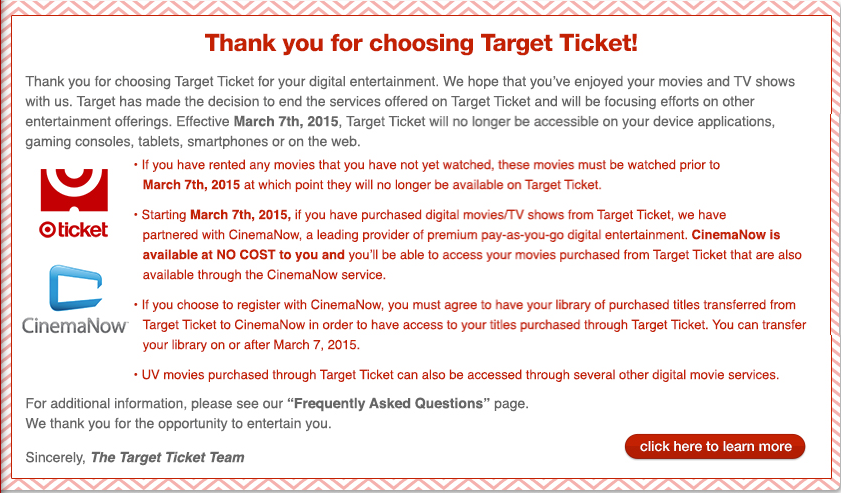 Target has posted an FAQ with additional information and will be communicating again with their users on March 6 with more information.