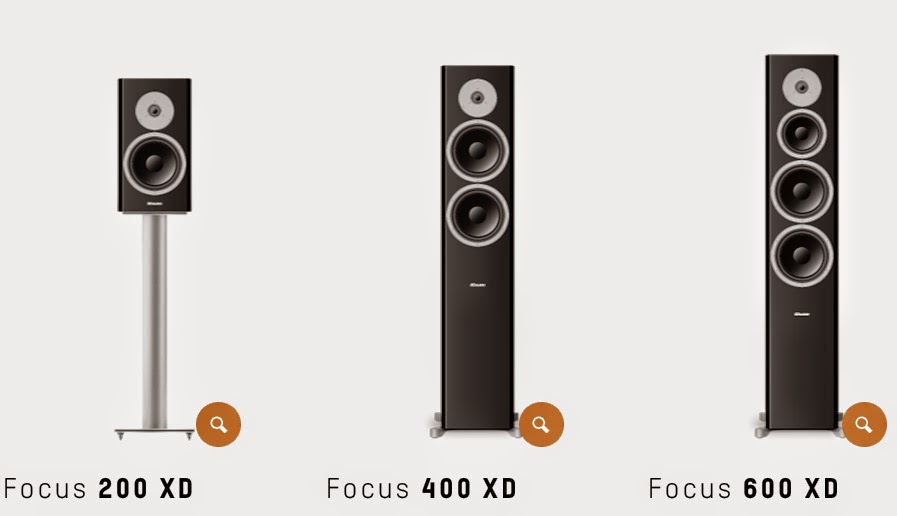 Several years ago, I had the opportunity to do an extended listening session with a pair of Dynaudio monitors driven by an integrated amplifier. There was so much to like about the presentation of those Dynaudio speakers that I've always had a tremendous respect for Dynaudio ever since.
Now, Dynaudio has launched a new line of speakers, the Focus XD, which is an active speaker with built-in DSP's so that a digital audio signal remains in the digital domain from the source to driver without any analog conversion.  Some audiophiles are huge proponents of active speakers because an active speaker design allows the manufacturer to control and tune all aspects of the speakers—including all-important amplification and DSP processes.
Dynaudio seems to have designed the Focus XD line with the modern listener, convenience, and digital sources in mind. Dynaudio claims that the Focus XD line is not just a new high end loudspeaker line but a re-definition of the Hi-Fi system itself. Technically speaking, all you need is a music source and you're good to go.
The Focus XD series, comprised of the compact 200 and floor-standing 400 and 600 models.
The Focus XD models integrate powerful digital amplifiers, a high-performance DSP, have their own digital volume control, and even have their own digital and analog inputs. For the contemporary music listener who wants everything streamlined and integrated, the Focus XD series is an interesting approach, akin to Meridian's long-standing all-digital approach.
Each Focus XD model has direct, high-resolution-capable digital inputs (75 ohm coax) and an
additional analog input (RCA). Since the volume and tone are adjusted directly in the
speaker, the only thing required is an audio source. In addition, the Focus XD can be
wirelessly connected to the Dynaudio Hub: The Hub accepts both analog and digital audio
sources, such as computers, Bluetooth receivers or televisions, and sends the audio signal
wirelessly to the Focus XD speaker. Multi-room and multi-source system installations are also
possible.
The Focus XD has a speaker position EQ with which the bass response can be finely
adjusted to the room acoustics.
This way, with a speaker setup near a wall or corner, the bass energy can be reduced in order to achieve a balanced playback. Similarly, the high frequency range can be discreetly raised or lowered. All properties are consistently adjusted digitally and are thus lossless. The input sensitivity on the Focus XD analog input can be adjusted with analog music sources.
The Focus XD models are available in satin white and satin black lacquer as well as in rosewood and walnut real wood veneer finishes.
The remote control is designed in black aluminium. spike outrigger feet with integrated spikes are an additional key feature on the floor-standing models: With a few simple turns, the spikes are exposed and the speakers can be leveled for stable positioning on uneven floors, while for sensitive floor surfaces they can be completely retracted into the feet. Like all Dynaudio speakers, the Focus XD is built in Skanderborg, Denmark.
The Focus XD models
Focus 200 XD – Digital high-end active-compact speaker with a 2-way amplifier and 300 watt power. Price: £4500
Focus 400 XD – Digital high-end active standing speaker with 3-way amplifier and 450 watt
power. Price: £7250
Focus 600 XD – Digital high-end active standing speaker with dual woofers, a 4-way
amplifier and 600 watt power. Price: £8950
More about the Focus XD is available on a dedicated landing page on the Dynaudio web site at: http://focusxd.dynaudio.com