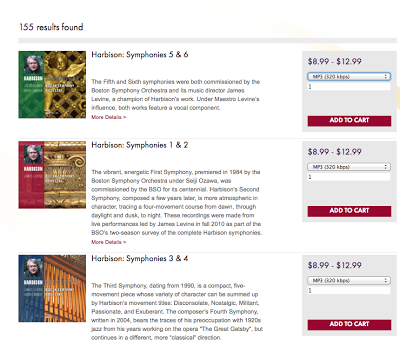 The BSO has started offering high resolution—including multichannel audio—downloads of select recordings and concerts.
The Boston Symphony Orchestra (BSO) has started offering high resolution downloads of select recordings and concerts. Digital audio recordings are from concerts by the Boston Symphony Orchestra, the Boston Pops, and the two major venues: Tanglewood and Symphony Hall.
Available directly from the BSO's web site, approximately 300 digital downloads are offered in a variety of formats including MP3, AIFF, and FLAC.

Right now, it appears as though newer recordings such as the BSO Harbison Symphonies 1-6 and the Boston Pops Live Concert at Symphony Hall are available in the high resolution formats. Older musical offerings appear to be available in lower resolution MP3 and WMA.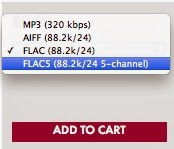 One especially interesting item is the availability of some recordings in 5-channel FLAC format. The availability of high-resolution surround files hasn't been commonplace.
It's great to see these highly respected orchestras and venues putting out high quality versions of their timeless classic concerts. It is equally important that these recordings be made available in the highest fidelity possible for both our enjoyment and for the sake of posterity.