My documented quest
to find a DAC with digital passthrough is hopefully nearing an end. I had previously written that I was going to try the Gefen HDMI to HDMI plus audio converter, which featured HDMI passthrough as well as the ability to decode the signal to either stereo or multichannel analog.
I ordered the Gefen unit from
www.solidsignal.com
and it arrived earlier this week. I unboxed the unit and will be setting it up tis weekend. Below are some photos of the unboxing.
I'll be publishing a full review on the unit later this week and we'll see if the poor audiophile was able to save hundreds or possibly thousands by going with the Gefen unit. Stay tuned!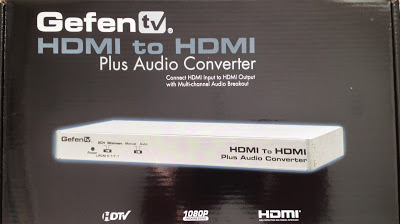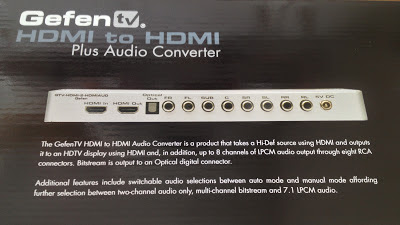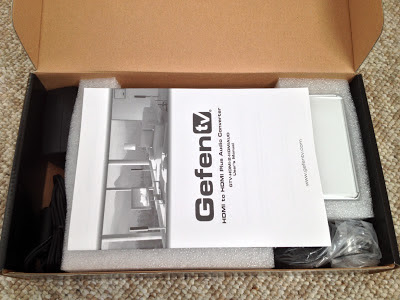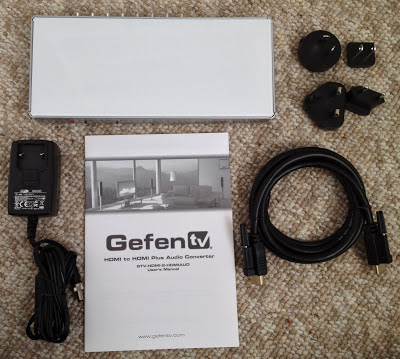 It's arrived!