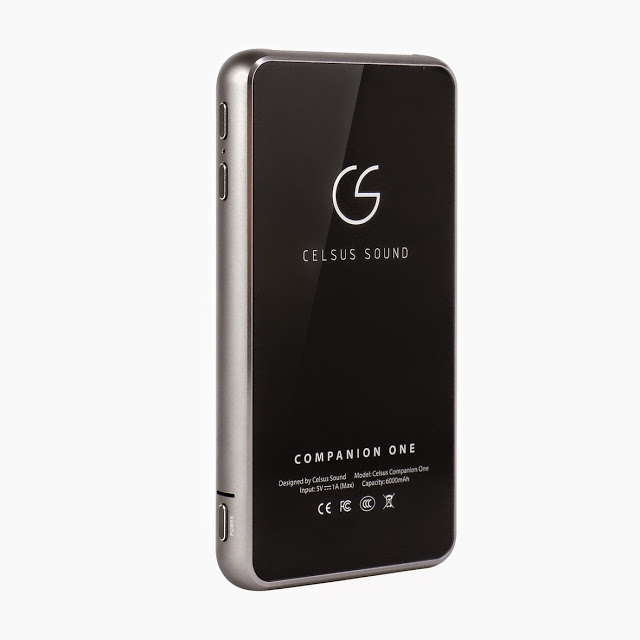 Celsius Sound isn't a brand that I'm immediately familiar with. However at CES in Las Vegas, they announced the Companion One, a portable high-res DAC that supports both USB cable and 24-bit/192kHz wireless audio connections to Windows, Mac, Android (*OTG) and iOS devices. The Celsus Companion One features a high-performance headphone amp that the company claims will deliver better than 115dB signal-noise ratio.
On paper, the specs of the DAC are impressive. The USB DAC utilizes ESS's ES9018K2M DAC and can decode up to DSD128 and 384 kHz PCM audio formats. The detailed specs include:
1 x Headphone Output with dual gain setting, 1 x Line Output and 1 x Optical Output
PCM audio: 16/24/32-bit audio data, 44.1 / 48 / 88.2 / 96 / 176.4 / 192 / 352.8 / 384 kHz native sample rate.
DSD audio: DSD64 and DSD128 native decode.
Wireless audio supports uPNP network media streaming and Airplay
Wireless audio PCM format: 16/24-bit, 44.1 / 48 / 88.2 / 96 / 176.4 / 192KHz.
Asynchronous USB audio clocking with two internal low-jitter clocks separately for 44.1kHz (88.2/176.4/352.8) and 48kHz (96/192/384) sampling, achieving ultra-low-jitter performance with better than 115dB signal-noise ratio.
Portable DAC with 6000 mAh battery
The Companion One is machined from a single block of aluminum with a curved aluminum frame with gorilla glass
The Celsus Comanion One will be available worldwide in January at a retail price of $595. It's also slated to be available on Amazon.com.