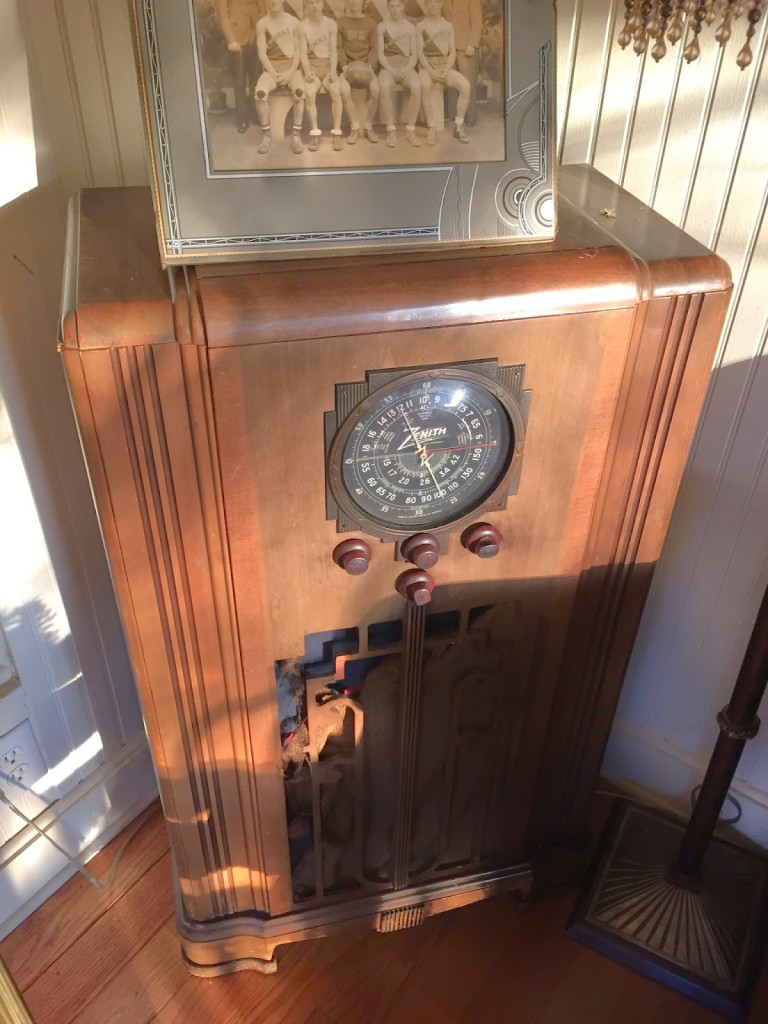 I've always preferred local coffee shops to the large chains. Part of the charm, I will confess, is the more laid back, no rush-European-style and the ambiance.
When I stopped by a favorite, local shop early this morning, my eye caught sight of an accent piece that I hadn't given much thought to: an old time Zenith radio.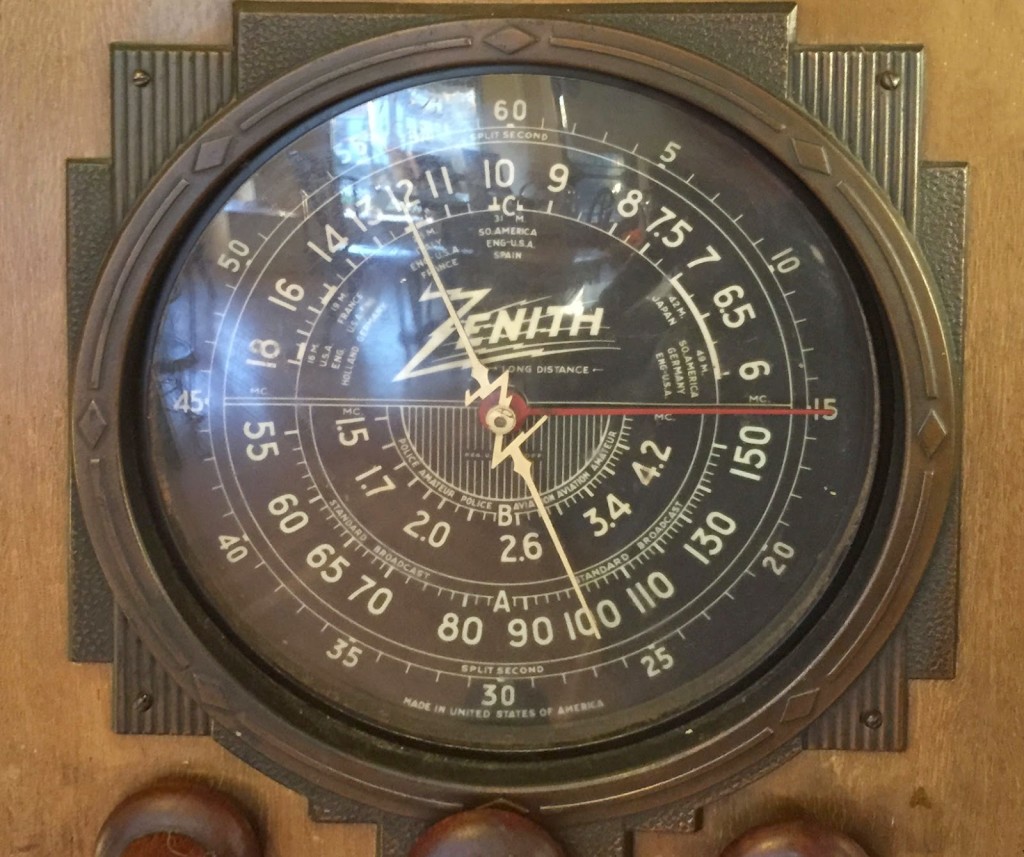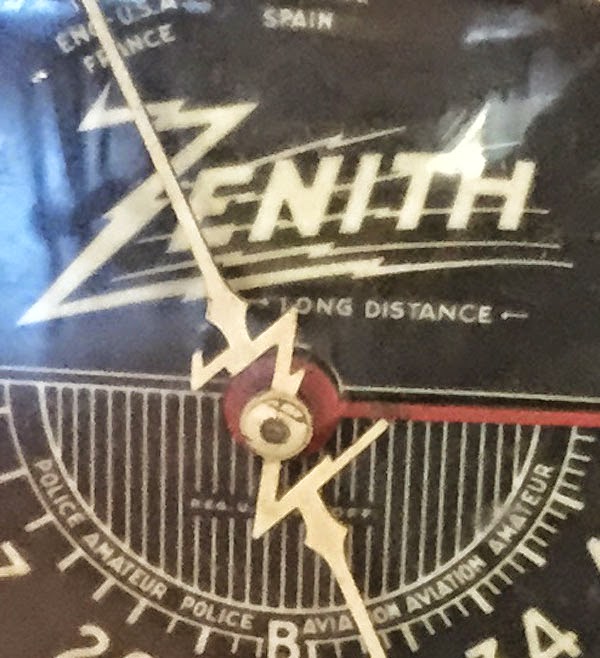 I stopped and admired the wooden accents and craftsmanship of the piece including the Zenith branded knobs, the "Z" branded dial, the routed woodwork, etc. Where this piece fell in their product line didn't matter.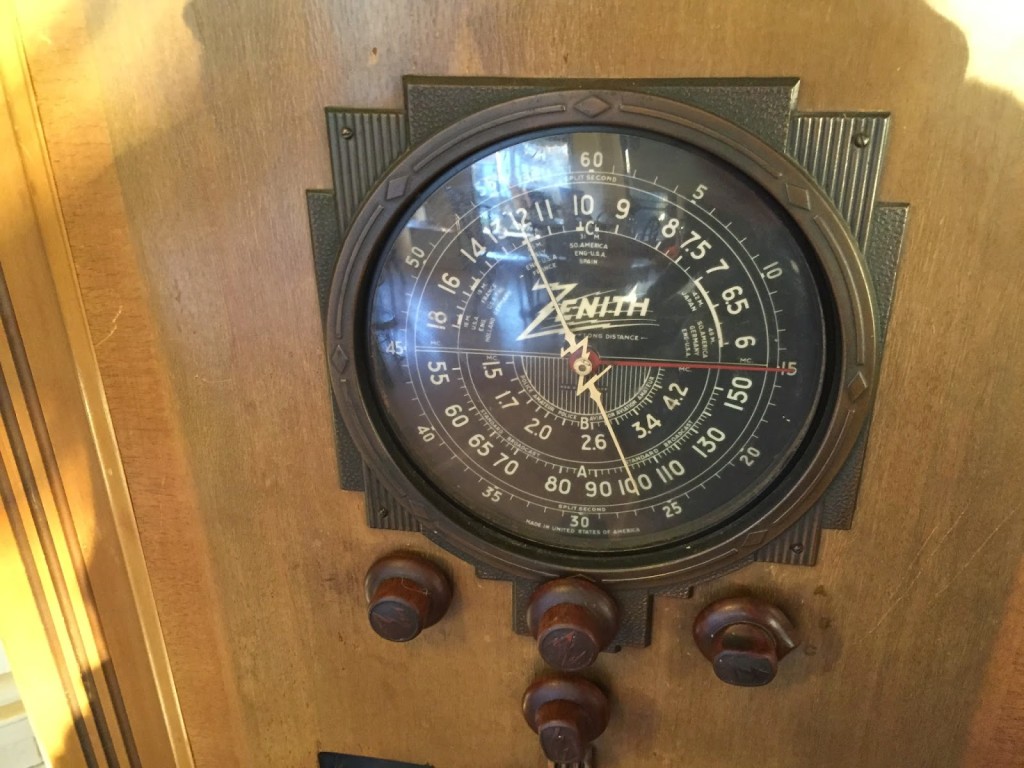 Craftsmanship: Each of the dials are branded with the Zenith "Z" logo.
It was and is furniture. Such a piece, and the tens of thousands like it, graced homes around the world. Families would gather around such pieces for news, shows, music, and more.
Ultimately to me, such a piece represents music as community. It stands as a testimony to music as an experience shared.
Contrast that with today's portable music players. Some are sleek, well designed, and are beautiful examples of superb craftsmanship. I own one.
Yet, size and placement of those devices connotes a personal experience. Say what we want, such devices by design are almost a Berlin Wall around the individual.
With my iPhone and B&W headphones as constant companions throughout my day, I can appreciate the opportunity to carry my music with me as I go. As an audiophile, I'm passionate about the fidelity and emotive qualities of the music I carry. However, as a human being, I wonder aloud if such an evolution comes at the expense of our humanity.
Music to me reaches its fullness when it is played in a shared, communal experience. Music, I feel, is an essential component of what it means to be human. The great liturgies of both Eastern and Western Christendom demonstrate this truth by incorporating music as an essential, shared, part of the liturgical experience. If you think about it, the theology of music mandates that music is to be lived, partaken of—together. Isn't there a difference between listening to a live concert alone and listening to the exact same performance as part of an audience, a community?
It's amazing what thoughts a simple old Zenith radio in a coffee shop can engender!
Ironically, there was no music playing in the coffee shop this morning. I had forgotten my B&W headphones. Music would not be relegated to the background. Music defiantly refused to assume an inauthentic form.
The old photographs on the wall stood there like a communion of saints. One by one, each harkened me to remember: "Preserve the Tradition of music. If we don't preserve the Tradition of music, then it too will die and remain as only an image of it's true self."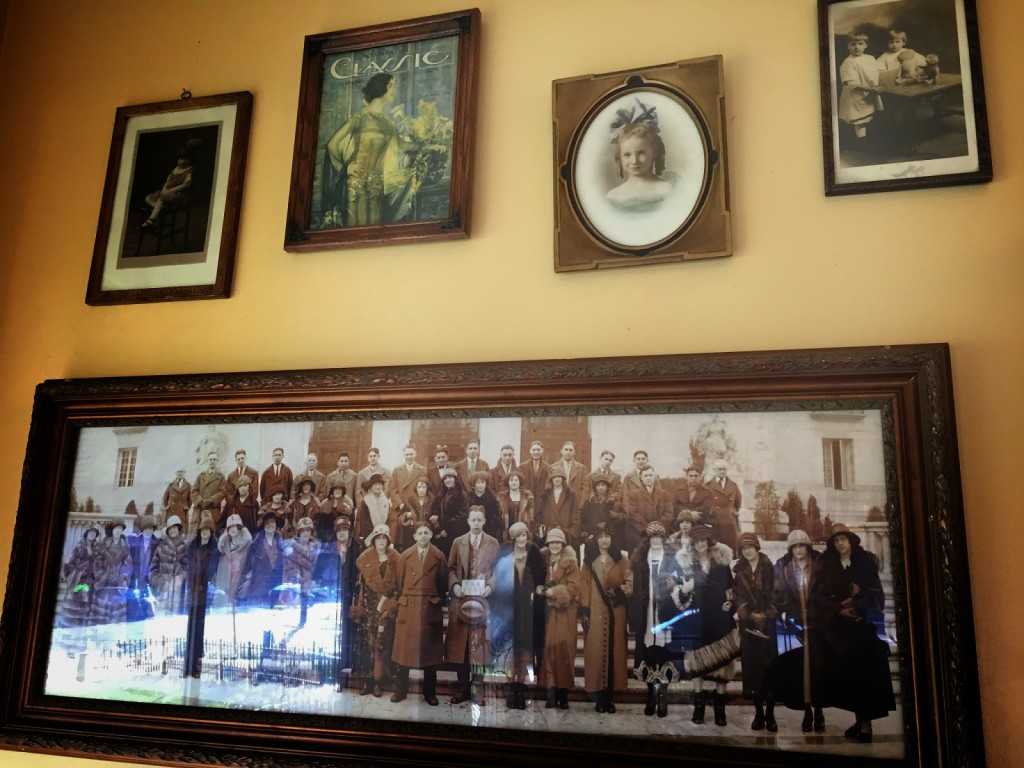 As audiophiles and even more so as human beings, I think that we strive for an authentic experience of music. That authentic experience can only be discovered through an authentic Tradition of music. The church historian Jarolav Pelikan put it best when he wrote, "Tradition is the living faith of the dead. Traditionalism is the dead faith of the living."
Thanks, Zenith, for the Tradition you shared with me this morning.