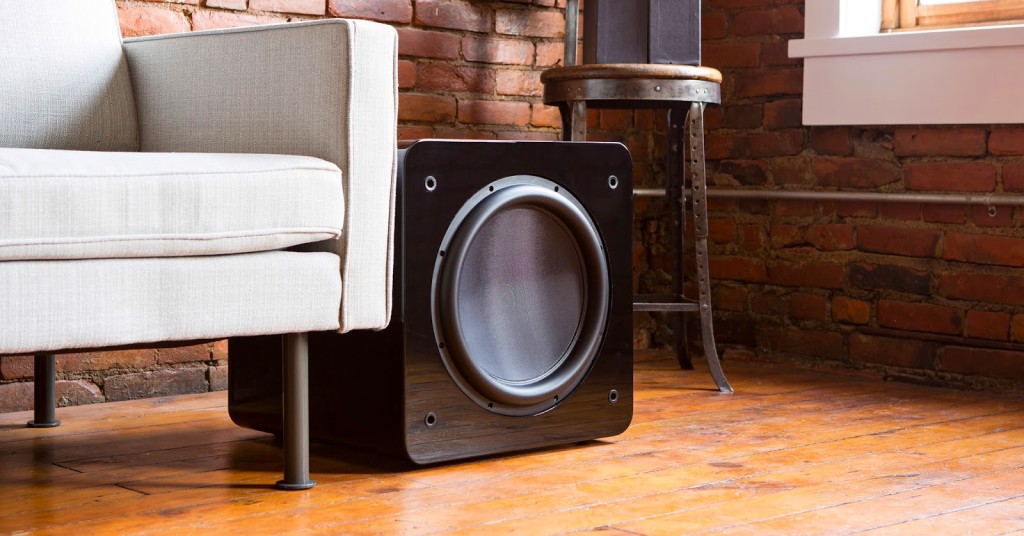 With a solid foundation, you can build anything. Bass—in particular a subwoofer—is the critical foundation for any music or home theater setup. By investing in the right subwoofer, you can confidently build an incredible music and home theater system.
Unfortunately, getting a top notch subwoofer with deep, controlled, and authoritative bass has traditionally run several thousands or more. Such pricing puts high performing subwoofers out of the reach of poor or frugal audiophiles.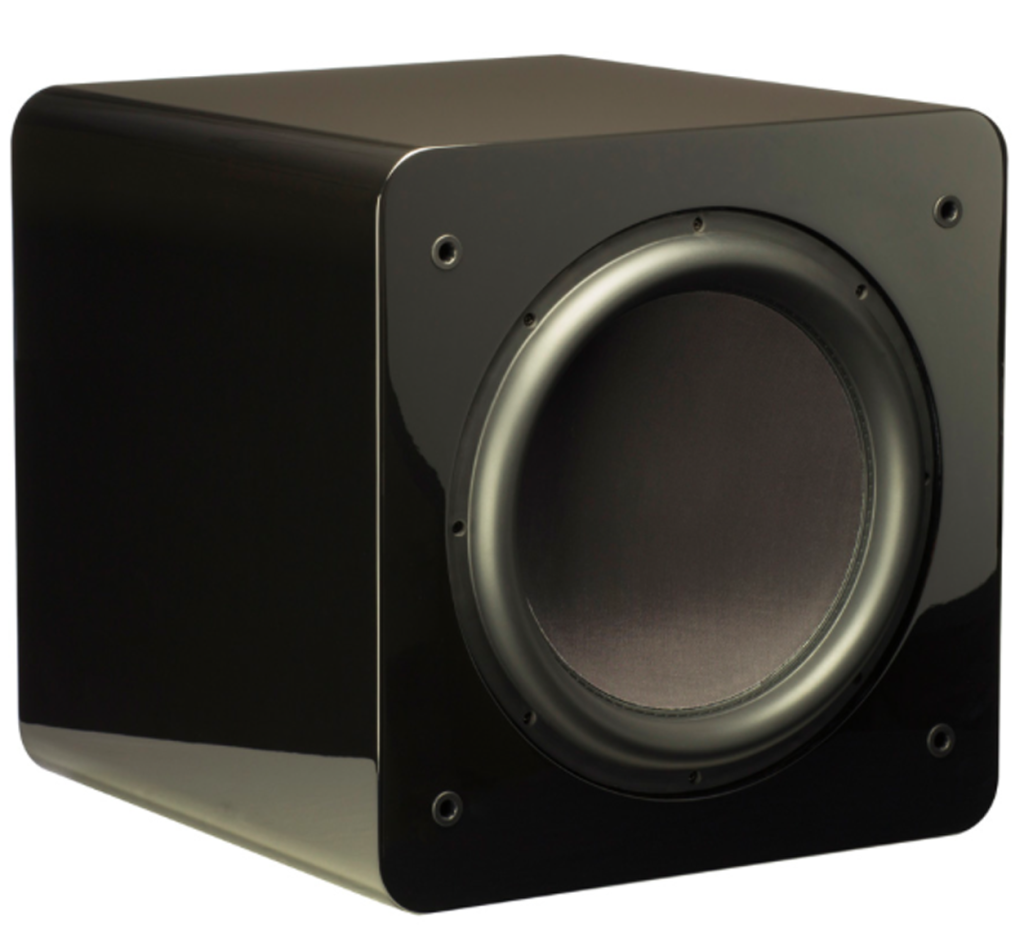 The SB13-Ultra is the flagship model of
SVS' sealed design subwoofers
SVS' flagship SB13-Ultra subwoofer aims to change that price-performance model. At $1,599, the SB13-Ultra isn't cheap. Yet, it costs thousands less than competing models touting similar performance. I was anxious to see if a subwoofer at this price point could indeed compete with subs costing thousands more.
Brief History
In case you're not familiar with SVS, the company was founded in 1998 by four audiophile-engineers who met online in an internet forum. They were frustrated by the performance the average customer was able to get with subs they could actually afford. By selling direct-to-consumer via the Internet, SVS was able to deliver great performance at a far lower cost by cutting out the middle-man markup. Since that time, SVS has earned a solid reputation and a loyal following in enthusiast circles for their subwoofers and speakers.
In recent years, SVS has cultivated a growing list (http://www.svsound.com/support/authorized-svs-dealers) of authorized brick and mortar dealers, online resellers, and custom integrators who carry the SVS product line and still maintain the value the products have been known for.
For those who purchase directly from www.svsound.com, SVS offers prospective customers an incredible 45-day listen-in-home trial and they will pay for shipping both ways. You can listen to any product with your own gear in your own room with no out-of-pocket risk.
Features and Design
Let's face it, there's a plethora of subs out there on the market. What makes the SB13-Ultra different? I asked SVS what the goals were with the SB13-Ultra. There were five design goals that came directly from SVS' CEO, Gary Yacoubian:
Exceptional low frequency extension beyond audibility.
High output even at the lowest frequencies
Exceptional frequency response, delivering only what is intended, no more, no less.
Exceptional speed and transient response. The subwoofer can stop and start on a dime, never delivering boomy or muddy bass. This makes it the perfect music subwoofer.
The ability to seamlessly integrate with full range speakers with incredibly flexible DSP settings.
To meet those stated goals, the SB13-Ultra features a 13.5-inch driver in a relatively compact, sealed enclosure. Compared to their previous generation sub, SVS says that the motor geometry has been radically revised. An ultra-high-power aluminum voice coil was added and a custom gap extension plate was developed to increase linear stroke and reduce distortion. The SB13-Ultra's design also sports dual linear-roll spiders, a stitched parabolic surround, and an ultra-light but rigid Rohacell composite cone material that makes up the Ultra's driver.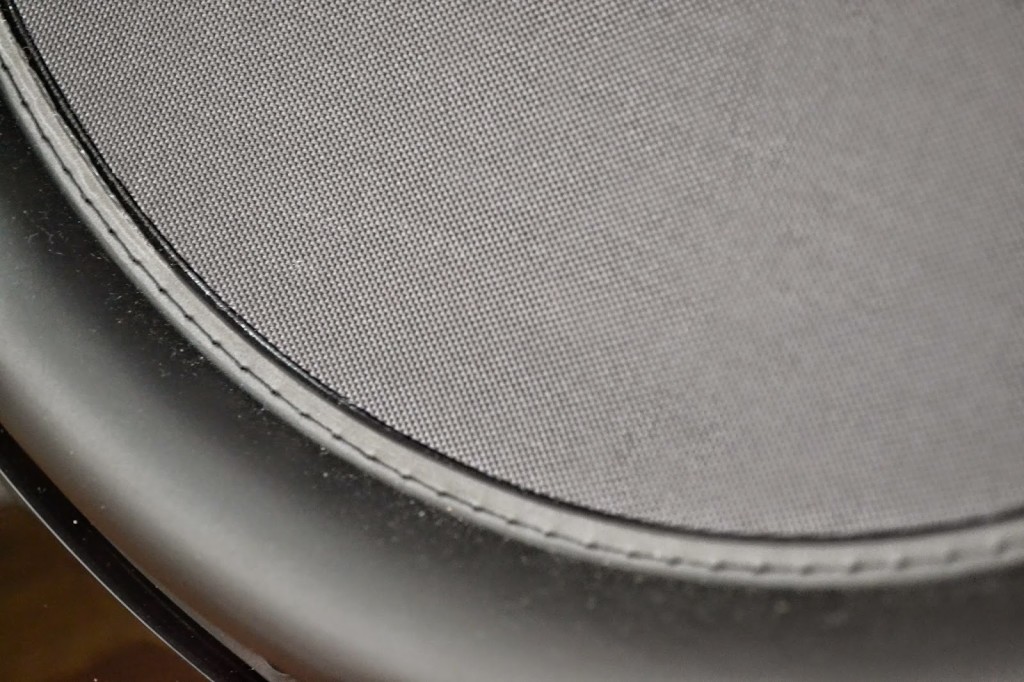 Detail view of the SB13-Ultra's driver
Physical driver refinements are complemented with an STA-1000W DSP Sledge amplifier that can hit up to 3,600 watts of peak power.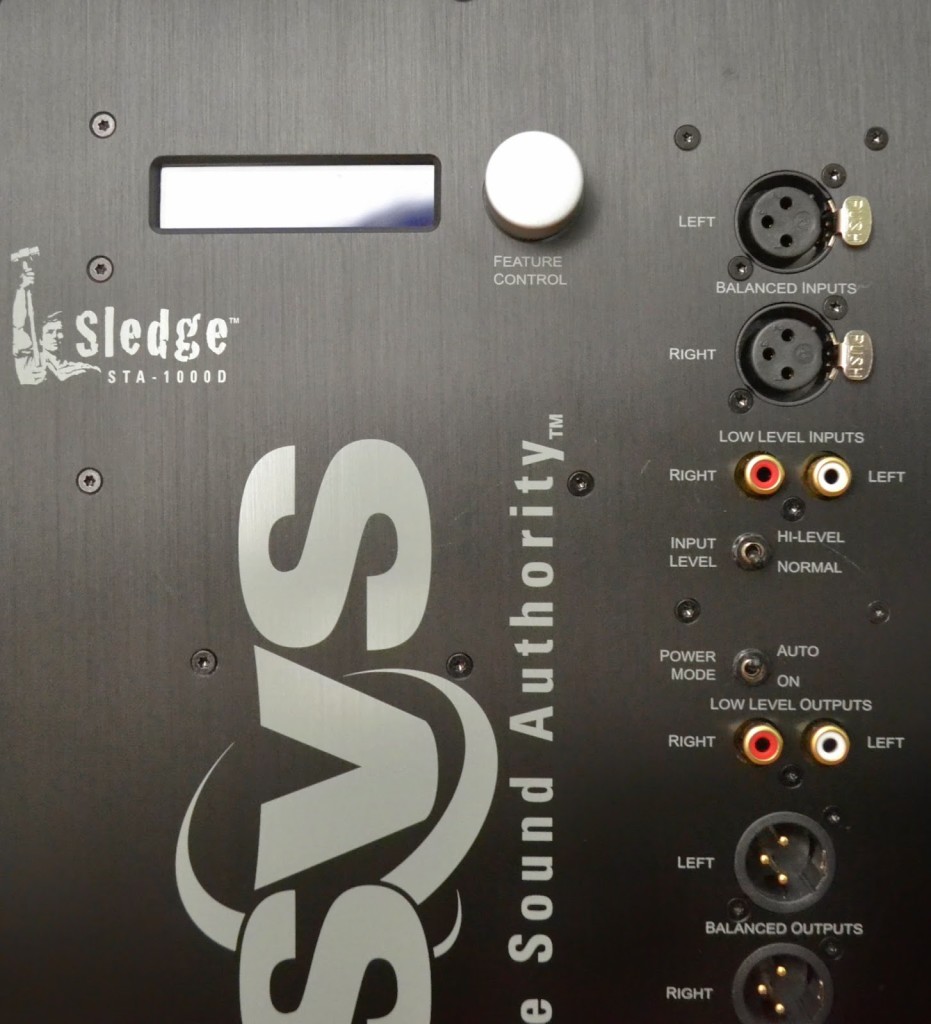 The STA-1000W amplifier features 1,000w of continuous power and can deliver an incredible 3,600 watts of peak power.
The STA-1000W amplifier features high-quality MOSFETs, a Class D output stage, and a switched-mode power supply for efficient and cool-running operation. The STA-1000 amplifier is found only in SVS' flagship subwoofers: the SB13-Ultra (sealed design), PB13-Ultra (ported design), and PC13-Ultra (cylindrical design).
In addition to raw power, SVS says that the amplifier's sophisticated DSPs are perfectly matched to the subwoofer model's driver and cabinet with an equalization curve optimized to complement room gain and for enhanced transient response. This will help reduce the bass "boominess" you'll sometimes experience with subs in small to medium-sized rooms. Even though the SB13-Ultra's frequency response is rated at 20Hz to 460Hz (±3dB) SVS says that in the right room with the right settings the sub can reach down to 15Hz.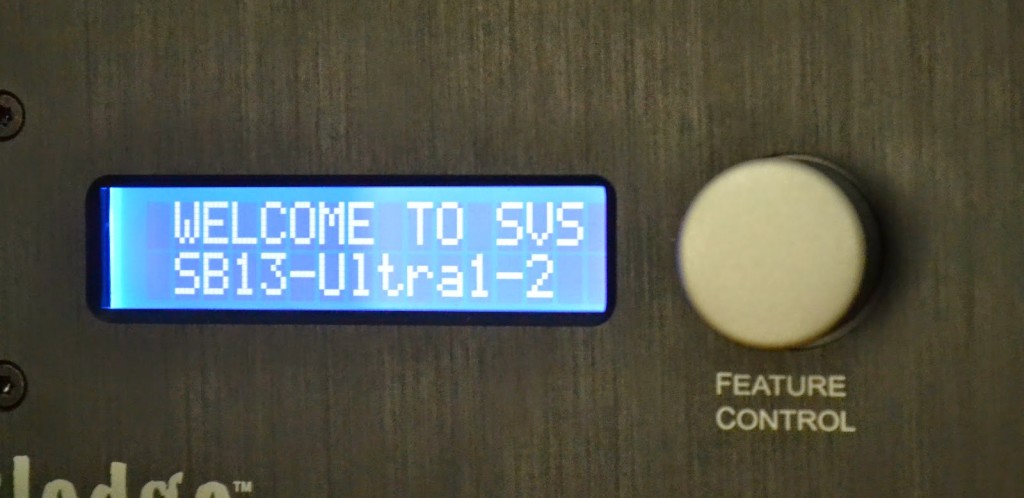 While most users will simply connect the subwoofer to their modern preamp or AV receiver, run the room calibration system and be done, the number of options and ability to fine tune SB13-Ultra to your setup is uncanny. It has balanced and unbalanced stereo connectivity options, high and low pass filter adjustments, phase control, consumer and pro-level line level inputs, high pass delay, parametric EQ, and more.  (For those interested, I've outlined the extensive list of the SB13-Ultra's feature-set in greater detail here).
Initial Impressions
While the sub's specs on paper are impressive, how did those translate into real-world use? For comparison, in the past I've had the opportunity to sample some truly high end subs from JL Audio, Revel, B&W, Paradigm, Velodyne, and REL to name just a few. Many of these subs cost two to ten times the price of the SB13-Ultra. In my book, the SB13-Ultra had some high-end peers to live up to.
Because of my room size (approximately 24' x 30'), SVS shipped me two SB13-Ultras in their piano-black, high gloss finish. SVS also shipped out a pair of their SoundPath unbalanced (RCA) cables for me to try with the subs. I've always run a five meter balanced (XLR) cable to my sub. This would be the first time I'd be using unbalanced cables in my subwoofer setup.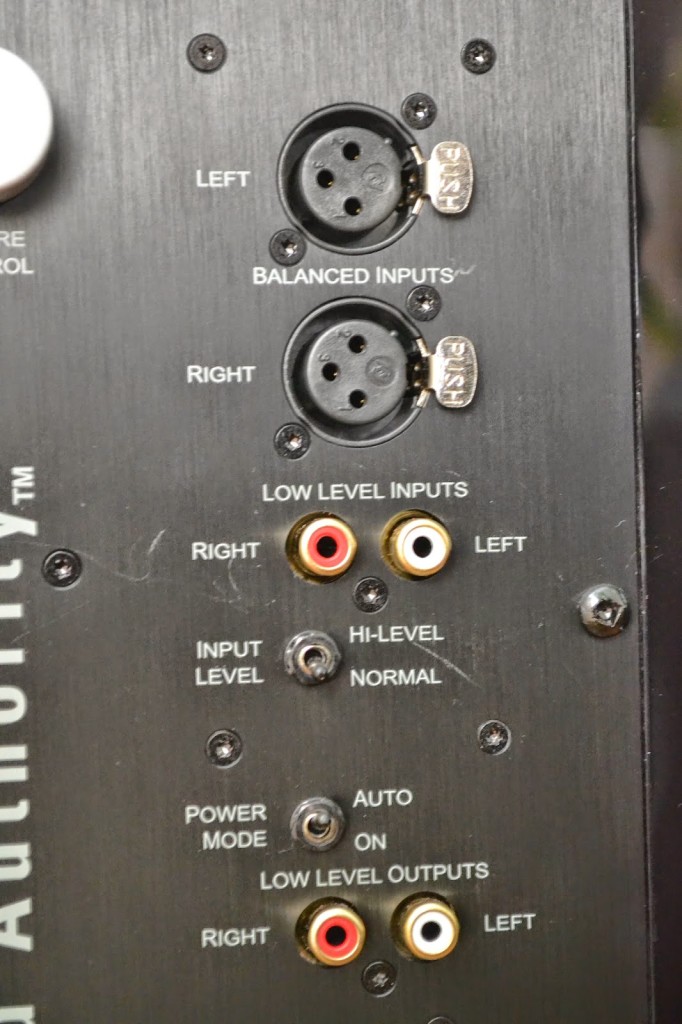 The SB13-Ultra features balanced and unbalanced stereo input.
I've never used any of SVS' cables before and I was very impressed with the build quality of the cables. The connectors and cables were of exceptional quality with a nylon braid. I did the overwhelming majority of my listening with the SVS SoundPath unbalanced cables. In nearly two months of testing, I never noticed any difference in noise or performance when switching between my balanced and the SVS unbalanced cables. If you're in need of quality cables at a reasonable price, I'd recommend giving the SVS SoundPath cables a try.
This review will therefore be based upon my experience with running a pair of SB13-Ultra subs in this large listening area with the SVS SoundPath cables.
I have a separate page dedicated to the arrival and unpacking of the SB13-Ultra subs along with a comparison to my Revel B15 subwoofer. You can read more in this separate article for further details.
The first impression I got when studying the SB13-Ultras in high gloss piano black was extremely positive. High gloss piano black can be a two-edge sword. It can either look great or like plastic. I don't know how or what SVS did, but the finish is nothing short of stunning. It's mirror-like appearance can only truly be appreciated in person. It's quite possibly the best piano-black finish I've ever seen in a subwoofer. Yes, it's that good and needs to be seen in person to be truly appreciated.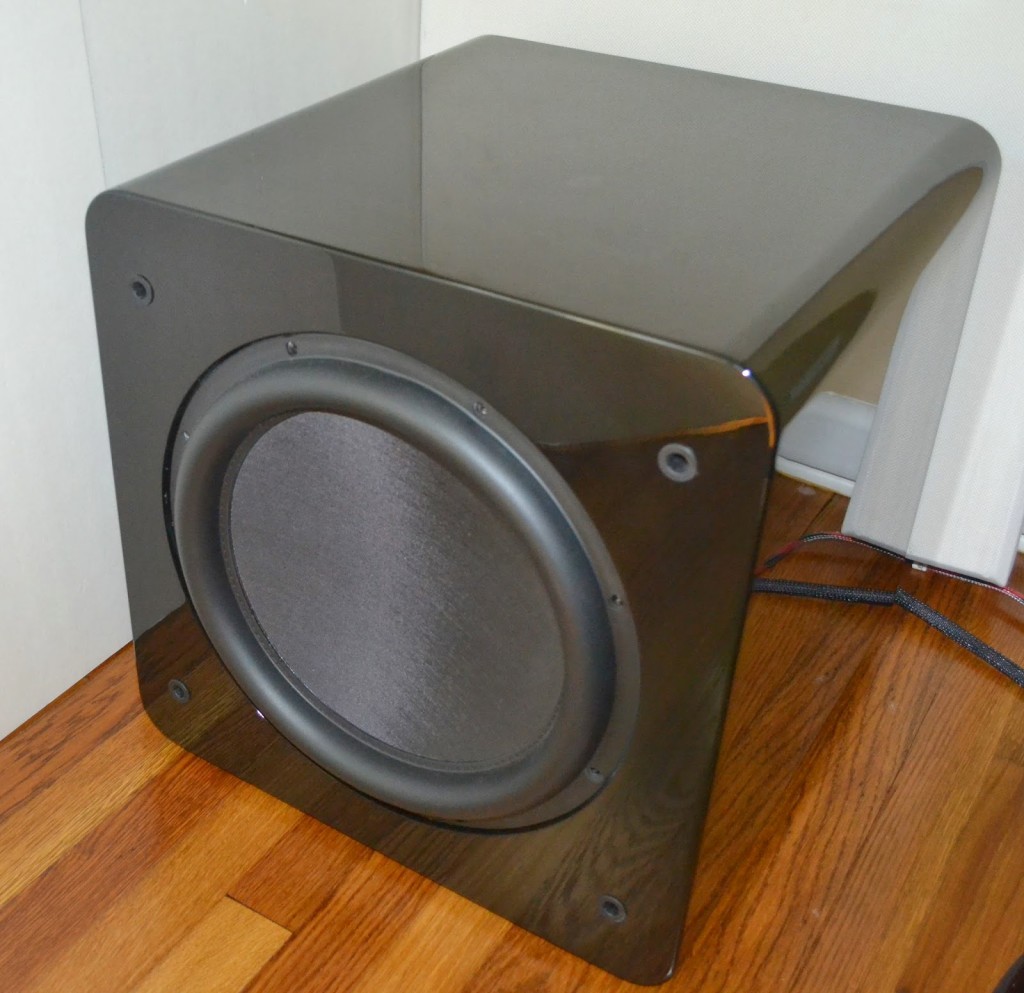 The finish on the SB13-Ultra can only be truly appreciated in person.
It's among the best piano black finishes I've seen regardless of price
The SB13-Ultra sub is stated to weigh a hefty 92lbs. I believe every ounce of it. The sub is tank-like in construction. Build quality is impeccable. In fact, you could even argue that this thing is over-built.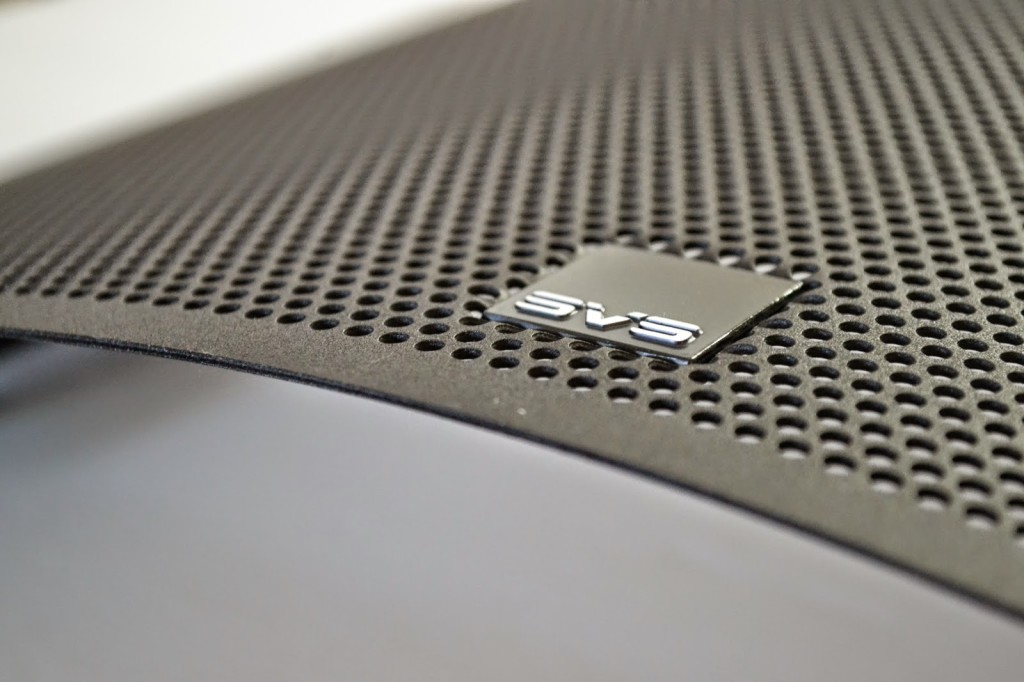 Detail of the SVS metal grille
For example, who pays meticulous attention to a sub's grille? The SB13-Ultra's curved metal grille is unlike anything I've seen. It's unusually thick and heavy.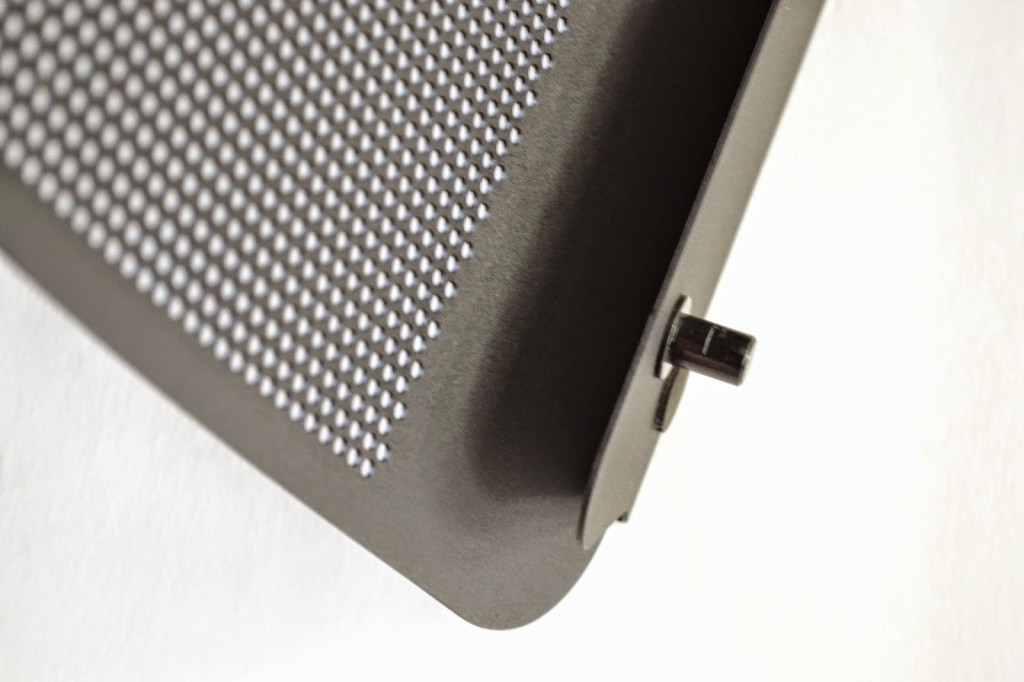 Rear detail of the SB13-Ultra's metal grille
It will seemingly withstand anything.  Like some Navy Seal-inspired armored shielding, it's ready to protect the front of the sub from any onslaught your neighbor's kids can hurl at it. If you don't use it on the sub, you could theoretically spray paint it and use it on Halloween as a Captain America shield. That's the kind of build-quality and attention that is evident in every aspect of the sub's construction.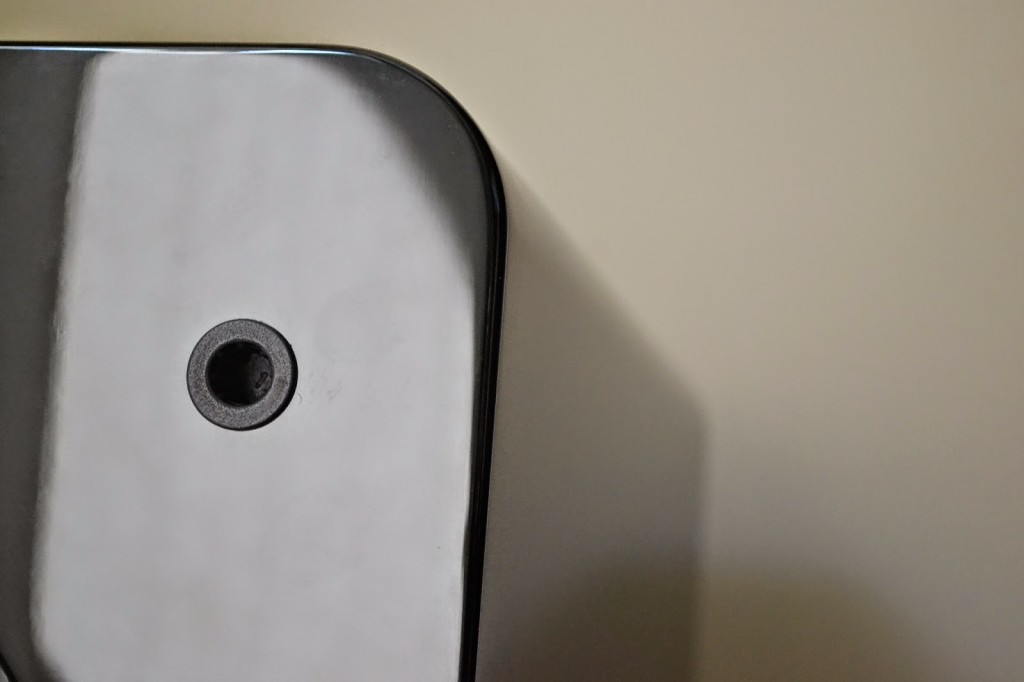 The SB13-Ultra's front has large receptacles to accept the grille's pegs.
Hard as I tried, I found no shortcuts or compromises anywhere. This is build quality you'd see in subwoofers costing thousands more.
SB13-Ultra's four, small, rubber feet are threaded. You can use the feet to level the sub if it is on an uneven surface. If you need better sound isolation, you can also remove the feet and install a set of the SoundPath Subwoofer Isolation System feet (http://www.svsound.com/subwoofers/subwoofer-accessories/soundpath-subwoofer-isolation-system).
Setup
I set up the two SB13-Ultra subs at the front of my room to the outside and slightly behind my main speakers. I then proceeded to set the phase.
Getting the phase correct on a subwoofer is important an easy to do. If you don't know how to set a subwoofer's phase, here's a primer:
Play pink noise from your receiver or play static from an FM station.
From your listening position, measure the sound output using an SPL (sound pressure level) meter that is set to C-weighted and slow. If you don't have an SPL meter, order the $35 analog meter from Radio Shack.
Whichever phase setting produces the loudest SPL reading is the correct phase.
I tested the phase of each subwoofer with my Anthem AVM50v's system-generated Pink Noise. Unsurprisingly setting the phase to zero provided the loudest SPL setting. (Tip: If you don't have an SPL meter and are placing the subwoofers at the front of the room and near the same plane as your main speakers, then you can safely set zero as the phase).
I initially played the two SB13-Ultra subs without room correction. It was easily audible how multiple subs are far superior to just a single sub.  The two SB13-Ultra subs together had fantastic dynamics, impact, and clarity—comparatively speaking, this was far better than playing just a single subwoofer. In my particular room, applying room EQ is a necessity. ARC's EQ always addresses a slight bloat that I can't address through placement (AKA, my wife's acceptance factor).
After setting the phase and calibrating the volume of the two subs, I ran Anthem's ARC room correction to integrate the subs into my Revel-based speaker system. ARC chose to cross the SVS subs at 60Hz for my mains and higher than 80Hz for my surrounds.  There was nothing unusual in ARC's measurements with the SB13-Ultras.
As a side note, Anthem's ARC gave me a room gain setting of approximately 1.8. I found that setting sucked the impact and life out of the subs a bit when I compared the subs playing without ARC engaged.  I finally settled on a room gain setting of 3.0, which I felt gave me the best balance of bass impact and clarity.  In case you're wondering, this is a common consequence of the room gain post ARC.  I always need to correct for this.
Listening:
My listening impressions confirmed what I saw in my EQ measurements. The SVS subs were consistently awe-inspiring in every respect.Jazz recordings sounded incredibly good. Bass lines such in Jazz recordings from Diana Krall were tight and well-defined. Holly Cole's cover of "I Can See Clearly Now" (here's the a video of the song if you're not familiar with it: http://www.amazon.com/I-Can-See-Clearly-Now/dp/B00JVFG6OO) from her album Don't Smoke in Bed is one of my reference recordings for tuning a system's bass. Bass lines were beautifully clean and stopped on a dime. I never sensed any phase or integration issues with my main speakers and I found the SVS SB13-Ultra subs to be a fantastic match.
Rock and Pop songs were an incredible experience. The beat in Lorde's "Royals" was as clean and tight as I've ever heard it.  On most systems the bass in that song is just a thudding sound. Not with the SB13's. The bass was really deep, conveyed physical impact, and I was able to appreciate nuanced details in the song that the refined bass allowed me to hear.
The drums on Imagine Dragons' opening track, "Radioactive" started and stopped on cue with superb definition. It sounded so good that I cranked it up. The feel of the bass is an important part of the emotion the song conveys and the Ultra subs rendered it perfectly. Drum beats were clean and well-defined no matter what volume I played the song at.
Kick drums on rock pieces from Led Zeppelin to U2 maintained an almost perfect balance of control and impact. The decay of bass notes sounded natural and effortless. There wasn't an artist or track that I felt tripped up or even made the SB13-Ultras break even a modest sweat.
Turning to classical, I decided to play some Aaron Copeland.  Concert bass drums on Copeland's "Fanfare for the Common Man" burst with spot-on dynamics. You could feel the room pressurize during the drum beats. When the drummer stopped the drum's membrane with his hand, you could immediately feel the room depressurize.
One thing in particular that I appreciated with the SB13-Ultras was how the increased control and definition in the bass also increased the sense of space, instrument separation, and the soundstage in music I played. The effect was especially noticeable in complex musical pieces and live recordings.
The SVS SB13-Ultras had absolutely no problem whatsoever maintaining that fine balance between absolute authority and effortless control on music of any genre. Whether it was low-volume, late night listening or cranking it up to reference-level SPL's, I felt as though I got the speed and control that sealed designs have a reputation for while also getting all the deep bass extension at high SPLs normally associated with a ported sub.
While the SB13-Ultras did a fine job handling my music salvo, I was curious to see how well they would fare with a barrage of Blu-ray movies.
Even though the classic Star Wars movies are now a quarter century old, the remastered audio tracks on Blu-ray are still classic. In the original Star Wars, the SVS SB13-Ultras shook the entire house when the Millennium Falcon comes out of hyperspace and into the asteroid field generated by the destruction of Alderaan.
In Empire Strikes Back, I got an entirely new experience and appreciation of the imperial AT-AT walkers announcing their impending approach on Hoth. The deep, visceral slams of the AT-AT walkers' feet on the terrain was chest-pounding. The SB13-Ultras helped me appreciate that entire scene in a whole new way.
Revenge of the Sith opens Coruscant with an awesome, cadenced beat of concert drums. All I can say is WOW. When scene quickly turns from blinding sunlight to an armada of Republic Attack Cruisers and Separatist Dreadnoughts engaged in battle, the audio becomes a demo-reel in the making. Anytime Anakin and Obi-Wan's Jedi Starfighters approached near the engines of the cruisiers, my entire house thundered—and I mean thundered. Throughout, the Ultra subwoofers never seemed to break a sweat and rendered everything with exceptional dynamics and pinpoint control.
From beginning to end, Disney's Tron Legacy is one of the best subwoofer demo experiences you can get. The entire movie soundtrack pulsates with ambient bass notes from the grid, rockets, engine roars, and other effects.
Tron Legacy announces itself upon you authoritatively right from the opening Disney logo with deep, audible, and sensory bass with alternative, chest-pounding pulses. The subwoofers completely gripped the grinding audio. The Daft Punk soundtrack had plenty of space and weight throughout. The light cycle scene opens with fireworks and the SB13-Ultras made you feel like you were experiencing the show live.
The roar of the light cycles had bite. I cranked up the volume to IMAX-like-levels and there wasn't a hint of strain or distortion. The club scene with Castor/Zuse never sounded boomy or uncontrolled. If you went into another room in my house, the bass sounded and felt like it does when coming from an adjacent movie theater. It put a great smile on my face.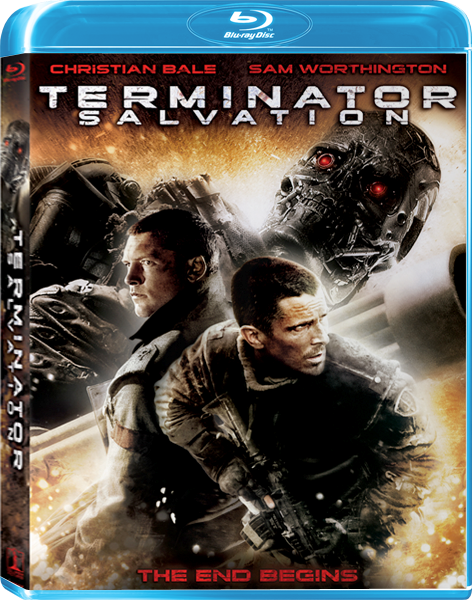 Terminator Salvation
is another equally-intense, bass-demanding movie that should be on your demo reel. Like
Tron Legacy
,
Terminator Salvation
pulsates from the opening credits like you're listening to a blacksmith forge mettle on an anvil. The sensation of helicopter rotors was lifelike and just made me smirk with satisfaction. Crashes, explosions, and any effect the movie had were consistently conveyed with a stark, movie-theater-like impact that many home theater enthusiasts long to replicate at home. The SB13-Ultras nailed the movie from beginning to end.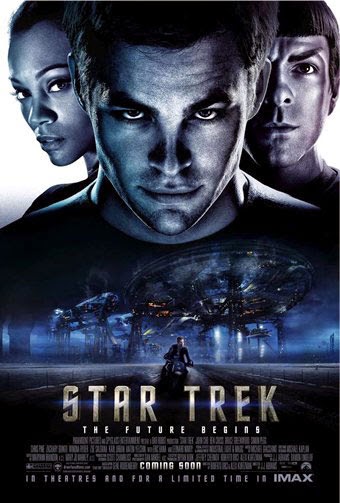 Star Trek (2009) is another fun movie with various scenes that give you great demos for bass dynamics. The opening encounter with the Nero's Romulan ship has a myriad of explosions and details in the audio track. It was fun being able to pick out the different layered nuances that the audio engineers painstakingly put into that scene. The bass in the bar scene where Uhura enters was the most controlled and clean that I've ever heard that scene played. Chapter 5, where the Federation ships warp to Vulcan is another great demo scene that culminates with the Federation star ships jumping to warp with a bang. The SB13-Ultras did a fantastic job of rendering the pulsating thwaap as each ship spun its engine into warp.
During my review period, I continued to play a series of other movies (including Black Hawk Down, The Incredibles, and more). On several occasions, I thought I'd trip up the SB13-Ultras but that never happened. Instead, I got IMAX-like performance out of these subs right in my living room.
Conclusion
If you are building your home theater or audiophile music system, bass notes will be the uncompromising foundation that will make or break your system. To build that foundation, I simply cannot think of a better price-performer than the SB13-Ultra subwoofer.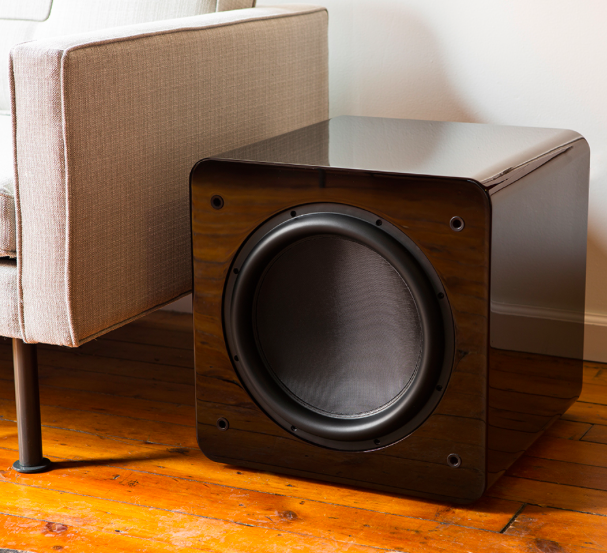 Is the SB13-Ultra the best subwoofer I've ever heard? The answer is "no." That award goes to the JL Audio Gotham subwoofer.  However, for the $12,000 cost of the JL Audio Gotham, you could purchase a pair (or more) of SB13-Ultra subs, snag a killer set of monitor or full range speakers, have your pick of any top of the line receiver, and still have money left over. Oh, in case you're wondering, the performance gap isn't that much and certainly not a $10,400 difference.
The SB13-Ultra's finish is among the best you'll find regardless of price.  The SB13-Ultra sub will easily pressurize medium to large-sized rooms with clean and rich bass. It will go toe-to-toe and even best subwoofers costing two or three times its price. Whether your focus is music, movies, or both, the SB13-Ultra can master fine musical or bombastic movie effects.
I put the dual SVS SB13-Ultras through their paces for the better part of two months and they passed every test with flying colors. If you're an enthusiast who wants the speed and control of a sealed enclosure with the deep bass extension typical of a ported sub, then you've found your pot of gold in the SB13-Ultra.
While it's not $12,000 like the JL Audio Gotham, the SVS SB13-Ultra subwoofer still isn't cheap. At $1,599, the SB13-Ultra is certainly a stretch—but still within reach—of many consumers. If you're a discerning audiophile or home theater enthusiast looking for arguably one of the best (or possibly the best) price-performance value in subwoofers, then look no further than the SB13-Ultra. With a 45-day, no risk in-home trial, don't take my word for it, but try one (or two) out and take a listen for yourself.
Not only does the SB13-Ultra earn my highest recommendation, but I'm going to pay the SB13-Ultra another complement. I don't plan on sending the subs back. I plan on making them a permanent fixture in my setup.
Oh no. There's just one problem. Now, I just need to figure out how I'm going to sell that notion to my wife. Stay tuned….
SVS SB13-Ultra Specifications: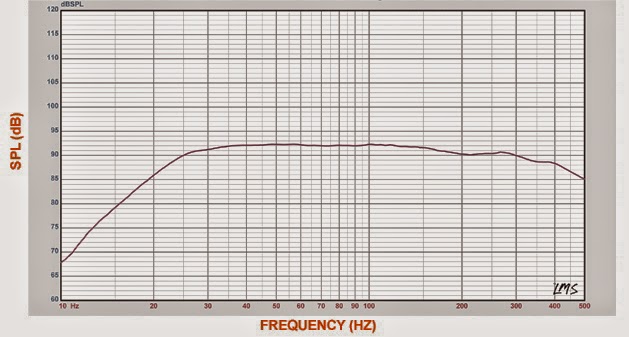 SB13-Ultra frequency response** courtesy of SVS
**Frequency response graph does not denote maximum output capability.
2-meter ground plane away from reflective structures (quasi-anechoic)
Roll-off slope specifically optimized to take maximum advantage of available room gain
20-460 Hz +/- 3 dB
Frequency Response:
Subwoofer Specs:
Cabinet Dimensions: 17.4″ (H) x 17.4″ (W) x 17.4″(D)
Overall Dimensions: 17.9″ (H) x 17.4″ (W) x 20.4″(D) (includes feet, grille, amplifier)
Weight (unboxed): 92 pounds
Shipped Dimensions: 23″ (H) x 23″ (W) x 27″(D)
Weight: 105 pounds
Rigid and braced MDF cabinet
Piano gloss black and real black oak veneer finish options
Front-firing driver
Protective non-resonant steel mesh grille
Detachable power cord.
Driver Specs:
SVS 13.5" high-performance Ultra driver optimized for sealed applications
SVS custom-tooled die-cast aluminum basket
Flat-wire, 3" diameter, high-power, high-temp, 8-layer, aluminum voice coil – unique to SB13-Ultra
Polyimide impregnated fiberglass former/bobbin
Dual 9″, composite layered, linear roll, extreme excursion spiders
Integrated tinsel leads
Nickel-plated high-tension spring terminals
Proprietary injection molded gasket and parabolic SBR extreme-excursion surround
 Composite pulp/fiberglass press layered cone with stitched surround
Low carbon 1008 steel components, electrophoresis black plating
FEA-optimized overhung motor structure with custom gap extension plate enhances force/displacement symmetry, lower distortion and increases linear stroke
Copper shorting sleeve reduces gap induction and distortion, and enhances thermal conductivity
Dual Genox 8H/Y-35 high grade ferrite magnets
Oversized pole vent for greater cooling and low noise
Amp Specs:
STA-1000D Sledge with 1000 watts RMS continuous power (3600 watts peak dynamic power)
High efficiency cool-running Class D switching topology
Detachable power cord with main power switch and ceramic fuse
RoHS compliant, lead-free construction and world-wide safety certifications
Auto-On / On switch with "green" standby mode
Stereo line-level RCA and balanced (XLR) I/O connections
Normal and Hi input voltage switch
Customized EQ and DSP limiter settings specifically for the SB13-Ultra
Fully adjustable (frequency and slope) phase-correct speaker/sub digital crossover
Intelligent Feature Control (IFC) with bright LCD display
Two (2) digital PEQs with adjustable frequency, cut/boost, and Q values
Room gain compensation control with adjustable frequency and slope
Adjustable digital delay on main speaker line-level outputs to time-align the speakers and subs
Input impedance – 24 kΩ (unbalanced RCA) / 22 kΩ (balanced XLR)