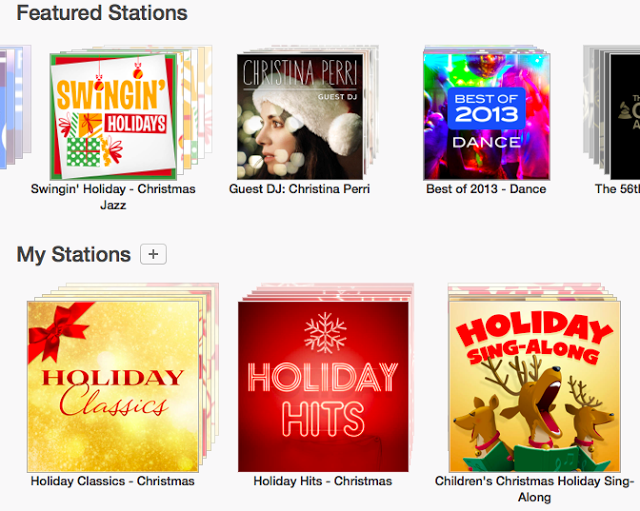 This year, I didn't listen much to the traditional radio or my iTunes Library. Instead, I just jammed to iTunes Radio.
I love filling the house with Christmas music. Whether it's firing up some of my classic Christmas stand-by albums or listening to the radio and letting Christmas music play, there's just something about the experience of Christmas combined with the holiday music that enhances the season.
One of the unique highlights was turning on the spectacular Christmas concerts on TV. PBS is usually my go to and this year was no different. Christmas eve had a musical and visual spectacular of Christmas music. Played through my stereo, the music was simply heavenly.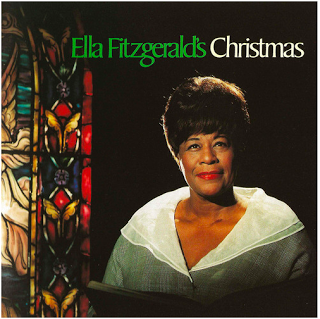 But all those experiences are annual rituals. This year, however, there was a break in the routine. I found myself more than ever listening to iTunes Radio for Christmas music. I think what enticed me was the station "Holiday Classics". So many wonderful Christmas songs have been remade by mediocre talent over the years, I was drawn by the promise of hearing the originals by the original artists. I wasn't disappointed.
A few things struck me as I've reflected on the experience a bit:
First, I enjoyed the ability to refine my musical selection. Being able to play the classics by the original artists was truly wonderful.
Second, I found myself not listening to the traditional radio at all. I'm not sure that's a good thing. In a way, I missed the commentary by the DJs. Even the simple reflection such as, "Wow what a classic song" or perhaps, "that really gets you in the mood for Christmas, doesn't it?" Music, at its essence is a shared experience. Even if musicians are practicing, they are sharing the experience of the music with each other. Somehow, having the whole thing automated felt odd. In a way it's the same experience I've had with satellite radio.
Third, I didn't find the variety to be very great. In fact, I was surprised by the repeat of several songs. I don't know if that was deliberate or due to licensing or both but on the one hand, it's great to hear classics a few times. On the other hand, I felt like I wanted more variety.
Fourth, I hope our listening habits don't become fully automated. As much as I love having a media server and listening to music, there was something incredibly organic and wonderful about playing old vinyl Christmas albums. Yes, they don't last long. Yes, you need to flip them. Yes, you need to be actively involved in the music. But that's OK!
One of my relatives brought over Ella Fitzgerald's Christmas album. Because it was on vinyl, it gave us the opportunity to talk about the album, dust it off, talk about the memories or other things associated with it. In other words, the very act of playing vinyl became a communal experience of not only the music but the memories associated with it. I didn't get that with iTunes. I didn't experience that with digital music.
And so it makes me wonder. As great as digital is—and it is truly something wonderful—I hope that we don't lose that communal experience of music: the memories, the sharing, the commentary. Perhaps at Christmas time, where so many wonderful values about the human spirit come to the forefront (loving one's neighbor, compassion, caring to name just a few), the sterile nature of automated, digital music is perhaps heightened.
I do hope that whatever the future of music holds, that it isn't a future of being in the background. That it isn't a future of analytical presentation. That it isn't a loss of some core element of what makes us human.
And so I'm looking forward to next Christmas where I can hear a radio DJ say, "Merry Christmas". That's an experience we can all relate to and share.