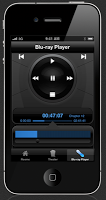 Ever wanted to use your iPhone or iPad as a universal remote control for all your audio and video components but don't have thousands to spend on solutions like Crestron or Control4 that require professional programming? While there was no truly good solution out there several years ago, now there are many options that can give you total control with ease. I've put down a listing of the solutions that I think are the best options out there right now for the enthusiast who wants total control of his or her audiophile system or home theater setup.
Each of the top solutions listed below work wirelessly. You don't need an annoying adapter connected to your iPhone or iPad for them to work. Thus, you can be 30 feet away or in some instances other parts of the house and still control your components.
Roomie Remote features an add-on that gives you an integrated TV programming guide and natively displays Roku Apps for easy access.
Roomie Remote: Roomie Remote works on your iPhone or iPad. It is a very powerful remote control app that works over WiFi. It will instantly find devices on your network that can be controlled via IP and create entire activities around them. If you have any audio or video devices that cannot be controlled via IP, then you can purchase an iTach IP to IR converter that will allow you to control just about any component wirelessly from anywhere in your home. The price for Roomie Remote in the app store is a bit deceiving, the initial purchase only allows a pair of IP-controllable devices and one room to be setup. If you want to control devices with IR or add their extremely cool television guide or iTunes integration, then you need to pay extra for those modules. Of all the solutions available, Roomie is probably the best all around package. It's is easy-to-use, powerful, and extensible with powerful macros. It will also sync what one remote is doing with any others so that all your activities are in complete sync. With their just-released 1.8, you can now use Roomie to control lighting and drapery systems.
See my full review of Roomie Remote here.
iRule offers extensive customization and will control AV components, lighting, surveillance, and more.
iRule: iRule is a universal remote control app that works on your iPhone or iPad and offers incredible customizations and remote control design options. Its flexibility comes with a price: a steep learning curve and significant development effort to get it working. Unlike Roomie, which allows you to perform all the changes right on the remote control, iRule requires that you log into an online account to do all your development. iRule also works over WiFi and uses the same iTach IP to IR converters as the Roomie. I tried iRule and found it very flexible but was frustrated by the sheer time it took to put a remote control together. If you need the extensive customization iRule offers, then it's a great solution. If you don't, then consider Roomie. You will be able to get up and running with a complete solution in 1/10th of the time.
Beacon by Griffin Technology with the bluetooth to IR base station
Dijit Remote with NextGuide TV Show Guide with Netflix Listings: Dijit is a remote control app that can be teamed up with Beacon by Griffin Technology, a venerable accessory developer for Apple products. Unlike Roomie and iRule, which require third-party devices to convert your WiFi commands to IR, the Dijit/Beacon combo uses bluetooth to communicate with a small receiver that then transmits signals to IR to communicate with your components. Because Beacon uses bluetooth, it's range is more limited than Roomie or iRule, which use WiFi.



There are many other solutions out there that offer remote control functionality from your iPhone or iPad and they vary widely in both ease of use and features. I've happily used Logitech Harmony remotes for years and have experienced first-hand what a good remote control can do. With the barrier to dedicated hardware eliminated with the iPhone or iPad or iPod Touch, the future of audio and video remote control lies on these portable devices. If you are looking for where to turn, then look no further than the three solutions mentioned above.