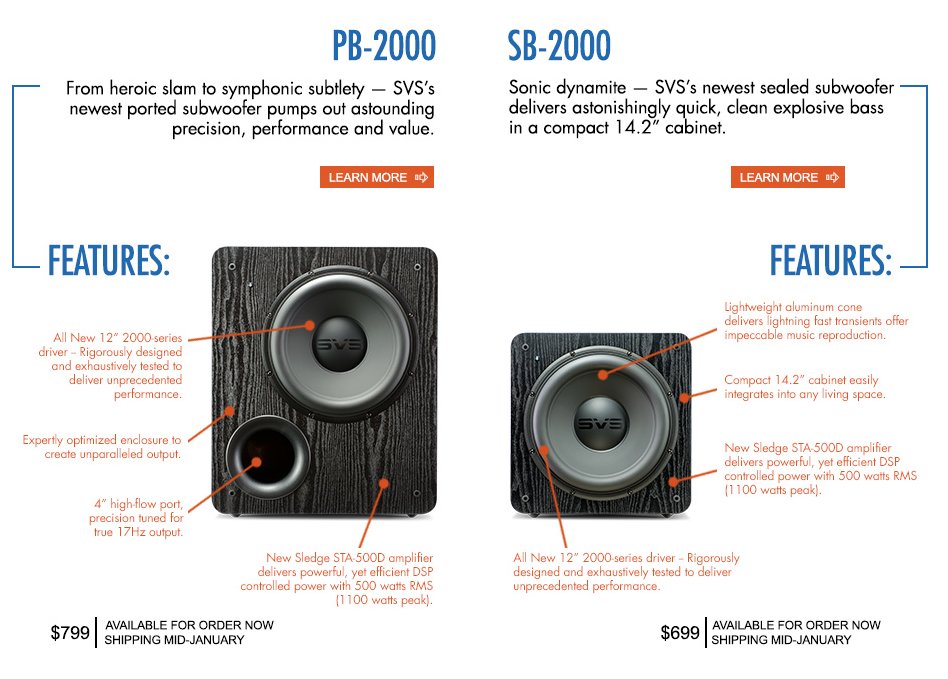 SVS is a company well-known in audiophile circles for offering tremendous value. The consumer-direct company is best known for their subwoofers and at CES they have just announced the new PB-2000 and SB-2000 subs.
The PB-2000 features a 12″ driver and 500watt amplifier that will put out 1100 watts peak. The SB-2000 is in a much more compact, sealed enclosure and has a 14.2″ driver with the same 500 watt amplifier with 1100 watts peak.
The new subs are shipping mid-January and are competitively priced at $699 for the SB-2000 and $799 for the PB-2000.